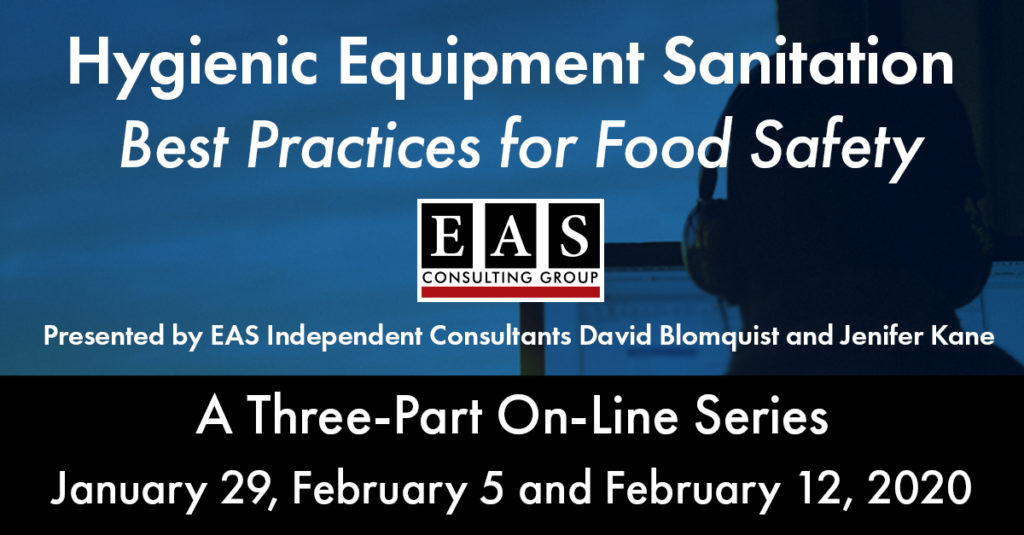 Join EAS Consulting Group's Independent Consultants, David Blomquist and Jenifer Kane for a detailed look at how to identify potentially troublesome practices that negatively impact operational food safety and how upgrading existing food safety programs using industry "best practices" can result in compliance with applicable FSMA regulations.
This three-part on-line short course is a must all who play a role in manufacturing food safety, food quality, facility as well as equipment maintenance. Join EAS January 29, February 5 and February 12 for our on-line short course and gain valuable actionable knowledge to improve your programs today. Registration fees apply. Click here to learn more.
Posted in EAS in Action, EASeNews.