Food
EAS Consulting Group has vast expertise to provide assistance to food manufacturers in the areas of food safety, food defense, food labeling, operational and formulation, ingredient and packaging programs to support FDA and USDA requirements and determine regulatory risk.
EAS specializes in all types of regulatory services related to food production and processing and has unique capabilities with beverage (including bottled water), seafood, produce, infant formula, medical foods, all types of dairy products as well as animal feed and pet foods.
Let EAS help your firm understand and comply with FDA and USDA's requirements.
Overview of Food Services
EAS assists all food firms, from the smallest grower to the largest food manufacturer, with all manner of compliance issues. Our technical staff and over 150 independent consultants offer rapid response capabilities, bringing labeling into compliance, addressing FSMA and FSVP risks, and responding to local, state, FDA, USDA or EPA scrutiny or regulatory actions. Contact us with your regulatory questions and see the difference EAS makes.
Foods for Special Dietary Uses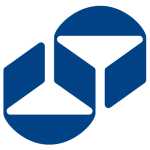 EAS Partners, Certified Laboratories, FSNS and Microconsult Offer Unparalleled Testing Services
Certified Laboratories, Microconsult and FSNS have long traditions of delivering service and science to the food industry, including meats and dairy, through their investments in quality systems and industry leading technical expertise. By partnering with customers and industry leaders across all segments, our partner testing laboratories can provide you the testing and guidance your organization needs to navigate in an ever changing regulatory and global supply chain environment and enable your business to reach its full potential. They also provide services for full nutritional panels and food analysis using the major international method indexes, pharmacopoaes, and published methods with the backing of significant scientific consensus.
Got a Question?
Contact Us Today for a Complimentary Consultation!
Subscribe to the EASeNews Newsletter: