USDA
EAS independent consultants include experts in US Department of Agriculture (USDA) regulations. From food safety of domesticated meat products to shell egg products, in compliance with the Hazard Analysis and Critical Control Points (HAACP) under the Food Safety Inspection Service (FSIS) to audits in preparation for permit applications under the Animal and Plant Health Inspection Service (APHIS), we help you to ensure plans are documented and through and any gaps are identified and mitigated. We also assist with compliance the National Organic Standards Board (NOSB). Chose EAS for all of your USDA regulatory needs!
USDA FSIS, AMS Quality and Organic Readiness Assessments
USDA FSIS, AMS Quality and Organic Labeling Compliance
Contract Manufacturer qualification and compliance for FSIS, AMS and organic
Developing meat and egg-specific Hazard Analysis and Critical Control (HACCP) written food safety program
Development of Food Qualify Plans Consistent with USDA AMS
SOP development for all mandatory practices
Business continuity, emergency planning, food defense and food fraud
Whether the question is safety, contract manufacturer compliance, internal or supplier auditing procedures, quality systems, or USDA FSIS, USDA APHIS and/or USDA AMS food quality or Organic compliance challenges, EAS has experts to help. Our team of regulatory, technical, scientific, labeling, nutritional, microbiology and toxicology independent consultants have detailed knowledge of these federal/state regulations as well recommendations on how to comply in order to provide assurances that your written and operational programs meet USDA requirements.
Our food safety plans ensure strategies for business continuity across all business platforms. Natural disasters, intentional contamination and food fraud can critically impact your operation's ability to deliver safe food. Call EAS – Be prepared and minimize disruptions.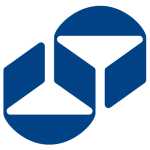 EAS Partners, Certified Laboratories, FSNS and Microconsult Offer Unparalleled Testing Services
Certified Laboratories, Microconsult and FSNS have long traditions of delivering service and science to the food industry, including meats and dairy, through their investments in quality systems and industry leading technical expertise. By partnering with customers and industry leaders across all segments, our partner testing laboratories can provide you the testing and guidance your organization needs to navigate in an ever changing regulatory and global supply chain environment and enable your business to reach its full potential. They also provide services for full nutritional panels and food analysis using the major international method indexes, pharmacopoaes, and published methods with the backing of significant scientific consensus.
Got a Question?
Contact Us Today for a Complimentary Consultation!
Subscribe to the EASeNews Newsletter: