Pharmaceuticals
EAS provides a variety of FDA regulatory services to the Rx and OTC pharmaceutical industry. We offer a seamless approach to help your organization navigate the regulatory intricacies associated with product development, submissions, claims and labeling, manufacturing and packaging of commercial products, as well as facility and product registrations and listings.
Our team of pharmaceutical regulatory experts are ready to provide assistance that will help your organization succeed in this highly complex and very competitive regulatory environment.
EAS is committed to helping the pharmaceutical industry understand and sustain compliance with the FDA's numerous requirements.
Overview of Pharmaceuticals Services
Pharmaceutical Applications and Submissions
EAS assists with all pharmaceutical submissions and amendments to FDA and Health Canada. Our scientific experts in toxicology, radiology, chemistry and biology are authorities in government laws and regulations. EAS can lead your company through the process of obtaining necessary background data in support of a submission, filing the submissions via eCTD, and following-up as needed during the submission process.
NDA, or New Drug Applications: Drug sponsors may petition the FDA for approval of a new pharmaceutical for sale and marketing in the U.S. through a NDA, or 505(b)(2) application. EAS assists with the preparation and filing of an NDA, including the gathering of appropriate data and, if required, the design of and execution of studies that facilitate FDA's review and determination of whether the benefits of a drug outweigh the potential risks, whether the proposed packaging and insert is appropriate and whether manufacturing methods allow for adequate preservation of identity, strength, quality, and purity.
ANDA, or Abbreviated New Drug Applications: ANDAs for generic drugs are "abbreviated" because data safety and effectiveness are generally not required, with a demonstration of bioequivalence to an approved reference drug used instead. EAS prepares ANDA submissions ensuring all technical aspects of bioequivalence are accurately and authoritatively answered.
Drug Master Files (DMF): EAS prepares Drug Master File (DMF) submissions for clients which provide detailed information about facilities, processes, or articles used in the manufacturing, processing, packaging, and storing of human drugs in support of an IND, NDA, ANDA, another DMF, an Export Applications.
Investigational New Drugs (IND): EAS prepares IND applications including preclinical data showing the product is safe for testing in humans; all required information regarding the manufacturer, composition and stability for manufacturing as well as protocols which will be used in the clinical studies to assess whether subjects will be exposed to unnecessary risks.
New Animal Drug Applications (NADA) and Abbreviated New Animal Drug Applications (ANADA): EAS team of veterinary pharmacologic experts assist with the development and submission NADAs and ANADAs. Similar to NDAs for human foods, NADA sponsors may petition the FDA for approval of a new pharmaceutical for sale and marketing in the U.S. using the data gathered during the animal studies. Additionally, ANADAs are generic drug "abbreviated" as the petitioner is generally not required to submit preclinical and clinical data to establish safety and effectiveness, using a demonstration of bioequivalence instead.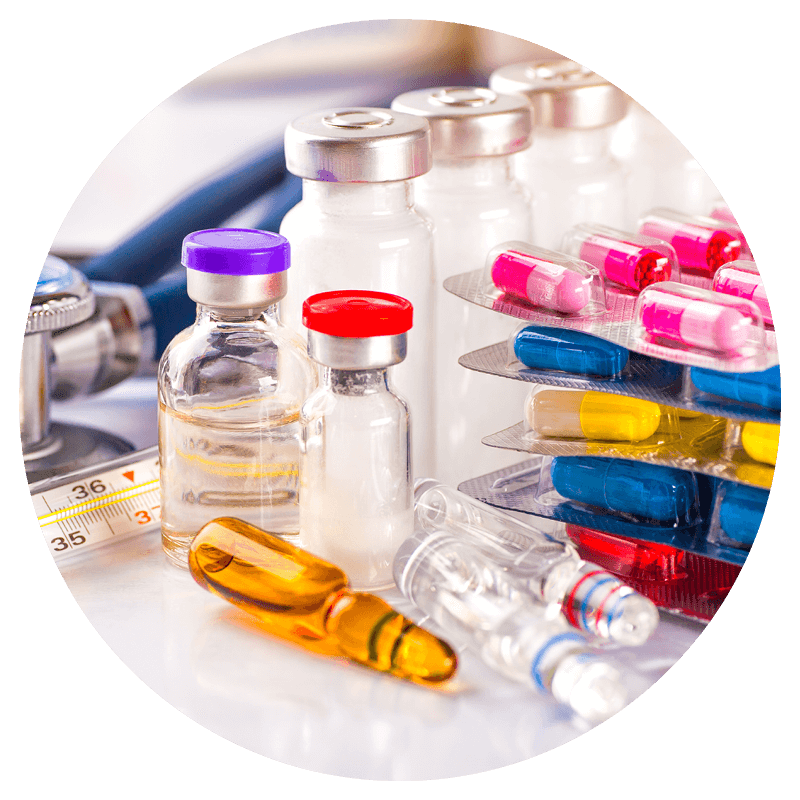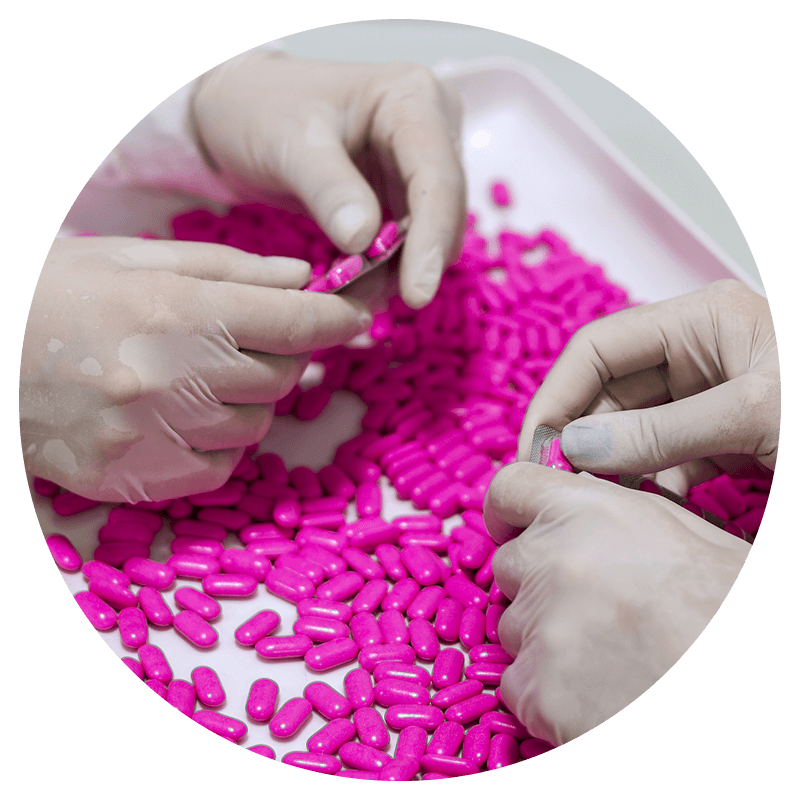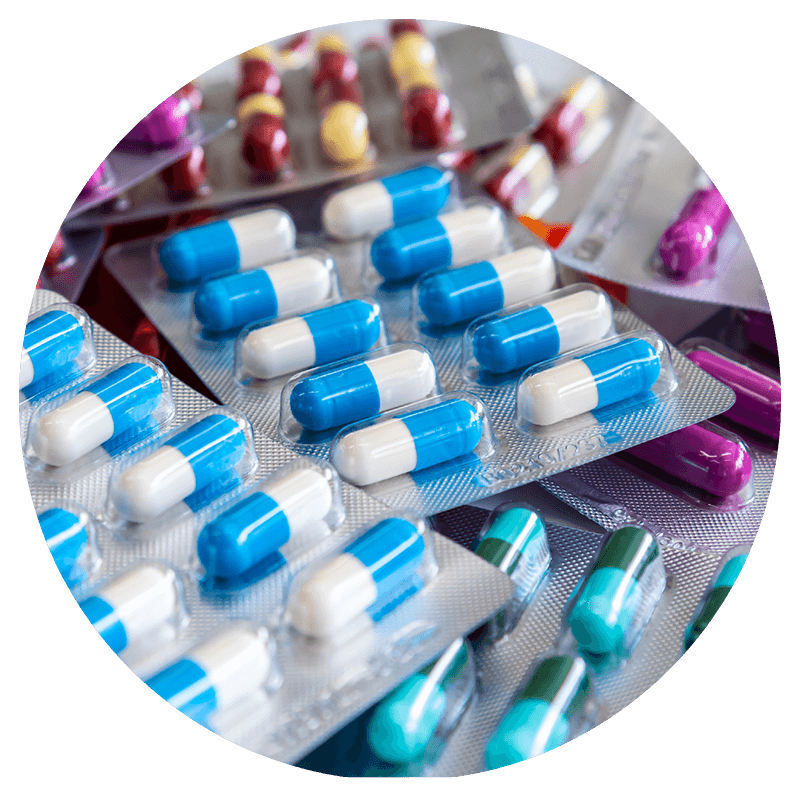 Over the Counter Drug Product Submissions, Monographs and Other Assistance
Over-the-counter (nonprescription) drug products, including homeopathics, are marketed as OTC drug monographs, categorized by therapeutic classes, which provide a "recipe" for allowable active ingredients, dosages and labeling. EAS Consulting Group develops and reviews monographs as well as prepares filing submissions and responses to Agency initiatives concerning OTC drugs applications specific to this drug class.
Rx to OTC Switch, or Direct to OTC NDA: EAS Consulting Group can assist your company in understanding and complying with the requirements applicable to OTC drug monographs, the NDA or ANDA application process, homeopathic drug marketing, as well as facility registration and drug listing submissions. In all cases, the products must be manufactured in FDA-registered facilities and electronically submitted in FDA's Drug Registration and Listing system.
Cosmetic to OTC Crossover: Products that meet the requirements of an OTC drug monograph do not need FDA preapproval prior to marketing. OTCs may also be considered through an Rx to OTC switch. With EAS' strong team of cosmetic and OTC drug experts, we can ensure that your product is labeled appropriately. The Food Drug & Cosmetic (FD&C) Act does not recognize "cosmeceuticals." While a product can be a drug, a cosmetic, or a combination of both, the term "cosmeceutical" has no legal meaning.
Citizen Petitions: EAS files Citizen Petitions requesting a change to a monograph. The submitted data in a Citizen Petition must include a demonstration that a product is generally recognized among scientific experts as safe and effective.
OTC Time and Extent Applications (TEA): EAS prepares TEA applications for OTC drug products marketed under certain conditions "to a material extent" and "for a material time". These applications are generally used with products marketed under an NDA in the U.S. after the OTC Drug Review process began, or those which have only been marketed outside of the U.S.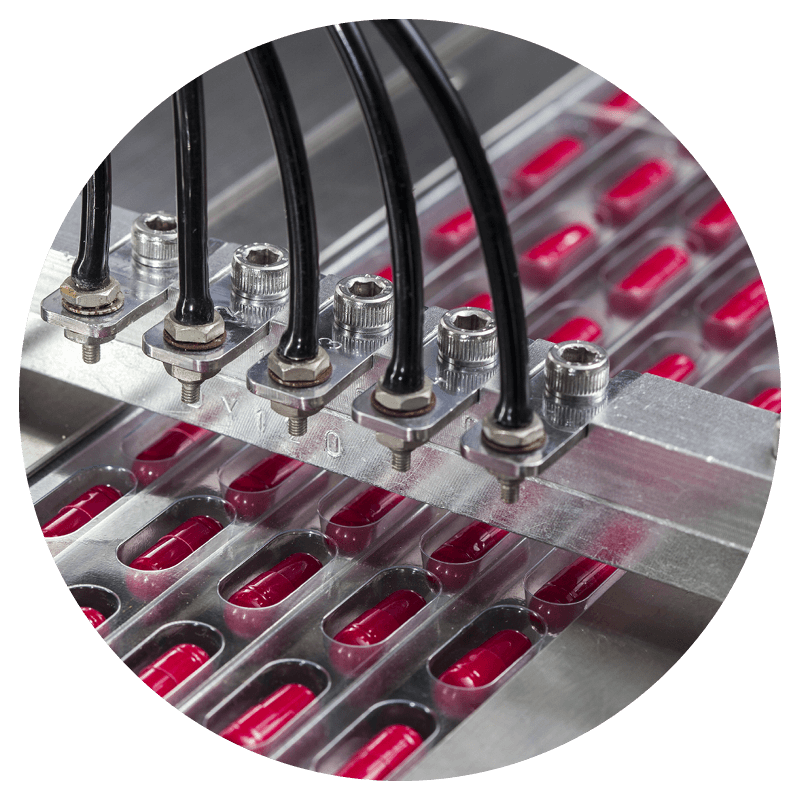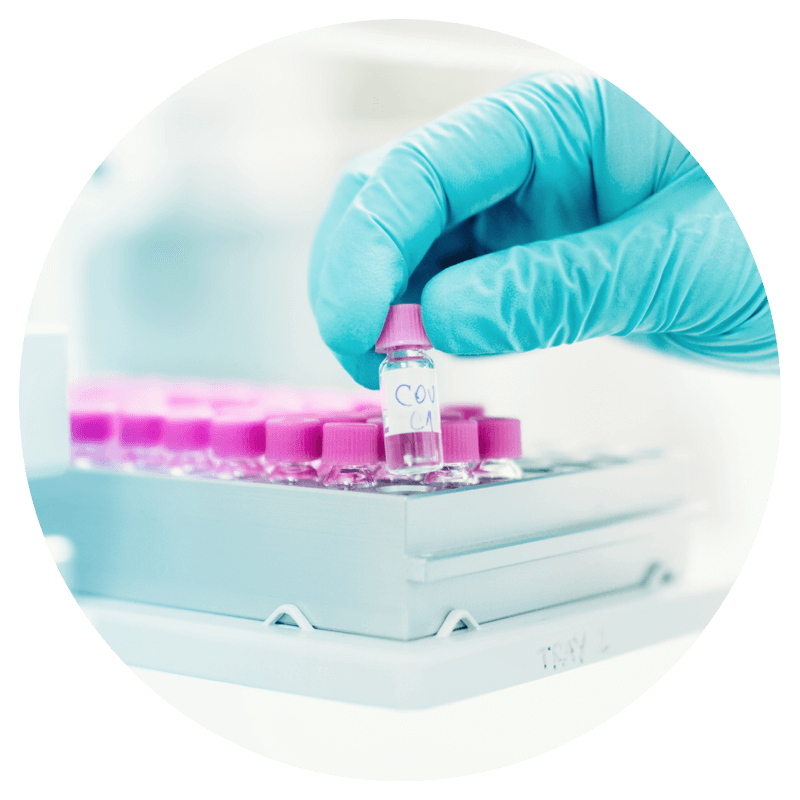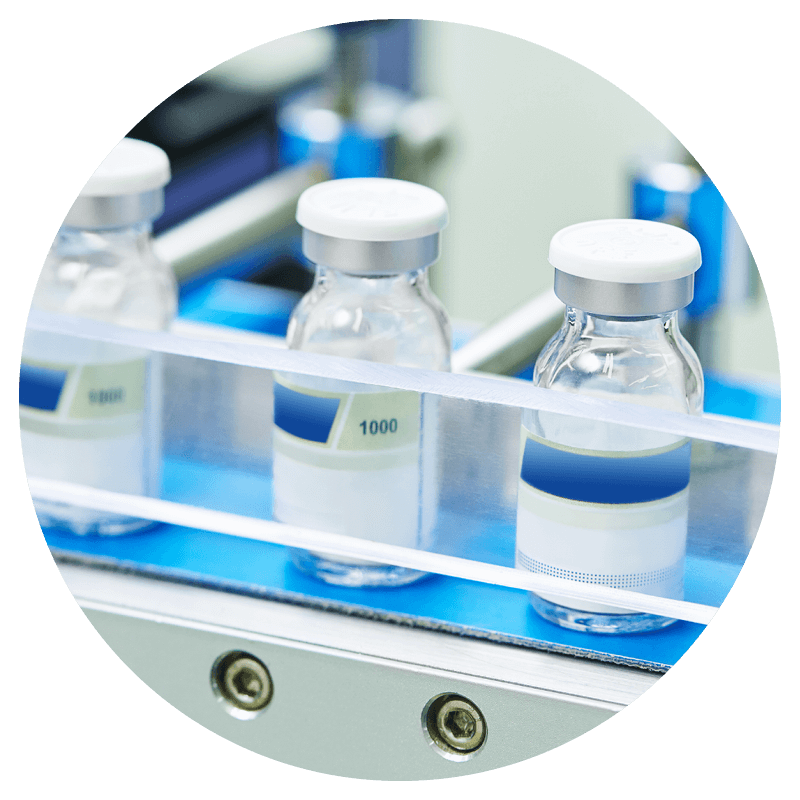 GMPs, GLPs and GCP and Quality Management Systems Support
EAS consultants are experts in GMP, GLP and GCPs, offering facility audits, including that of contractor and supplier laboratories. Our assessment reports allow for a complete understanding of all component areas, a GAP analysis and any recommendations for improvements.
Good Manufacturing Practices (GMP): EAS assists pharmaceutical firms with GMPs, reviewing the handling raw materials, the safety and security of the facilities and testing and validating equipment. While drug GMPs are a standard across the industry, the implementation of GMPs is unique to each company though they must be of scientifically sound design, processing methods, and testing procedures that are suitable for their business.
Good Laboratory Practices (GLP): EAS consultants are well versed in GLPs for pharmaceutical companies, requirements encompassing the laboratory's physical facility and environment, quality agreements; instrument calibration and maintenance programs; computer systems; samples and sampling schemes; microbiology practices and procedures; lab SOPs and more. The importance of these schemes for obtaining and reporting credible analytical results leading to a safe and effective product is paramount to the supply chain's success.
Good Clinical Practices (GCP): FDA regulates scientific studies that are designed to develop evidence to support the safety and effectiveness of investigational drugs (human and animal), biological products, and medical devices. EAS helps to ensure statutes and regulations intended to ensure the integrity of clinical data and safety of subjects are upheld and assists with study design and implementation of GCP practices.
Drug Labeling and Claims Substantiation Support
EAS' labeling staff is highly experienced with requirements for pharmaceutical and OTC drug labels. We can review formatting, nutrition information, and claims, ensure structure/function claims are appropriate and identify when both cosmetic and drug claims can be included in labeling certain products. EAS consultants understand the complexities of competing labeling regulations, including RX to OTC and Cosmetic to OTC Crossover products ensuring your product is appropriately labeled.
Structured Product Labeling (SPL): SPL is a document markup standard approved by Health Level Seven (HL7) and adopted by FDA as a way to exchange product and facility information for the pharmaceutical establishment and product registration.
EAS Consulting Group provides a number of services related to SPL registrations including preparation and submission of the SPL establishment registration, product listing (Rx, OTC, Homeopathic drug products), Labeler Code Requests and GDUFA Self-Identification files. EAS can submit these files to the FDA via their secure Electronic Submissions Gateway Account.
Contract Partner Audits
EAS is staffed with former FDA investigators and industry auditors available to provide contract partner assessments. EAS can assess their current level of compliance with FDA Good Manufacturing Practice regulations and identify what it will take to bring these facilities into compliance.
eCTD (Electronic Common Technical Document)
EAS provides eCTD writing services and can assist your company in submitting eCTDs. Once submission is compliant with FDA requirements, EAS may submit the file on your company's behalf, or return the final product for self-submission through the FDA gateway.
Please contact EAS with your eCTD questions. As always, EAS is available to review your submissions prior to sending to FDA to ensure compliance and completeness, expediting FDA's review.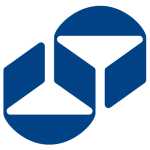 Offering ISO 17025 Testing Services for Rx and OTCs
EAS testing partners under the Certified Group of companies offer testing solutions for Rx and OTC-drugs. Micro Quality Labs offer the widest range of analytical testing in the industry including nutraceuticals, herbals, enzymes, microbials, metals, pesticides, solvent residues, and mycotoxins and more.
Got a Question?
Contact Us Today for a Complimentary Consultation!
Subscribe to the EASeNews Newsletter: