EAS has entered into collaborative agreements with key companies that enhance our services to clients.
Almater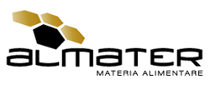 EAS has entered into an arrangement with Almater, an Italian food technology and consulting firm, to assist European companies wishing to export food products to the U.S. in compliance with the Food Safety Modernization Act (FSMA). U.S. food firms can also contact EAS for Almater's assistance in complying with European requirements.
FoodMinds

EAS Consulting Group, a leader in consulting services to FDA regulated industries and FoodMinds, a premier food and nutrition consulting and communications agency, have announced a strategic partnership to help the food industry navigate complicated issues surrounding the science of food and nutrition, the development of products to meet consumer demand and the regulatory hurdles of ensuring safe and compliant product-lines.
Together, EAS and FoodMinds offer a comprehensive team of experts, facilitating a structured approach to the most challenging issues facing the food industry. With specialists in food and nutrition sciences; toxicology; microbiology; FDA, USDA, EPA, FTC and state food laws, regulations and enforcement practices; food labeling and claims requirements; product branding; public relations and market research; consumer behavior; crisis communications; and technical and scientific writing, the joint teams have the capability to overcome the numerous challenges facing the food industry and drive successful outcomes for clients.
HACCP Consulting Group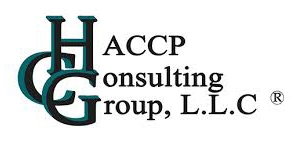 EAS has entered into a cooperative agreement with HACCP Consulting Group to enhance our expertise in the regulation of meat and poultry products that are regulated by the US Department of Agriculture. Their staff of expert consultants has had many years of experience in USDA and/or the meat and poultry industries. They also serve to further enhance our HACCP and SQF consulting services. The implementation of HACCP, or Hazard Analysis and Critical Control Points, further food safety by identifying critical areas of handling, reduces contamination and eliminates the ultimate entry of an unsafe food product into interstate commerce. Together EAS and HCG offer the best in services and expertise and provide confidence in understanding how food safety plans are designed and executed.
Mandala International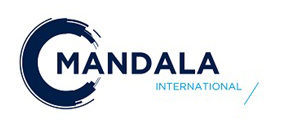 EAS has entered into an agreement with Mandala International (and its subsidiary Mandala North America, based in Atlanta) to help position EAS clients for product entry and distribution in the Brazilian and Mexican markets. Product registration for healthcare industries (medical devices, drugs, pharmaceuticals, cosmetics, veterinary products, food supplements, sanitary products, etc.) can be cumbersome, with specific regulations for each country. U.S. companies wishing to sell products internationally will benefit from regulatory expertise in these complex and high-risk environments. Through this partnership, EAS and Mandala will provide legal, commercial and technical support, including required regulatory documentation that will ease product entry into the marketplace.