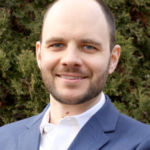 Canadian-based Tom Jonaitis works with clients in the food, dietary supplement, consumer product and related industries, providing comprehensive toxicology and regulatory consulting guidance and support. He is an expert in regulatory evaluations including scientific literature hazard reviews and summaries, as well as creating pre-market quality and safety dossiers for novel food and dietary supplement ingredients applications to government agencies – FDA, Health Canada and Australia's TGA, FSANZ. Tom reviews and evaluates the results of in vitro and in vivo toxicological studies and has additional expertise in pesticide/agricultural chemical regulations, workplace hazard classifications, and spray foam human health risk assessments.
[Cosmetics, Dietary Supplements, Foods]
Posted in Who's Who at EAS and tagged Tom Jonaitis.