Presented by Priya Jambhekar
The meticulous detail of a Type II Drug Master Files (DMF) enables FDA to review and assess the chemistry, manufacturing, stability, purity, impurity profile, packaging and Good Manufacturing Practices data of Active Pharmaceutical Ingredients (API) or a finished drug dosage form, keeping confidential sensitive intellectual property while enabling two pharmaceutical firms to collaborate for the development or manufacture of drug products.
The preparation of this cumbersome document is used to support a variety of pharmaceutical applications to FDA including IND, NDA, ANDA, another DMF, and Export Applications.
But just what documentation, and how much detail, is required of a DMF and where do companies commonly run into issues during the FDA review of their dossiers? Join EAS Consulting Group independent consultant and expert in DMF preparations, Priya Jambhekar for an overview of the details DMFs should contain and tips for getting it right.
About the Presenter
Priya Jambhekar, EAS Independent Consultant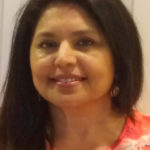 EAS independent consultant, Priya Jambhekar works with clients to establish global regulatory strategies and operational excellence during all aspects of pre and post-approval phases of new and generic drugs with Rx, Rx-OTC switch, OTC designations including small and large molecule candidates, human and veterinary drugs and selected devices in a variety of therapeutic areas. She has extensive experience in handling of controlled substances, DEA and PDMA registrations, DMF preparations, post-market safety, and Health Care Compliance. Priya is a frequently invited speaker and writes extensively on DMF preparations and more.
Posted in Drugs, On Demand Webinar.