Presented by EAS Independent Consultants, Radhika Rajagopalan and Priya Jambhekar
The FDA Generic Drug User Fees Amendment (GDUFA) has entered a relatively matured stage with applicants of Abbreviated New Drug Applications (ANDAs) experiencing a timely review and communications regarding their submissions packet, as well as increasing approval numbers. However, until an ANDA applicant receives an initial letter from the Agency that the application has been filed for review, uncertainty remains.
Join EAS independent consultant Radhika Rajagopalan an expert in CMC packages including ANDAs, DMFs and INDs for a look at how to successfully submit ANDA applications. Get a glimpse of the process from FDA's vantage point with Radhika's experience as a former Quality Assessment Lead and Expert Reviewer in ANDA Stability Testing at FDA. Radhika will be joined by Priya Jambhekar who will share perspectives from the submitter's viewpoint gained from her experiences working with small and large molecule candidates, human and veterinary drugs in a variety of therapeutic areas.
About the Presenters
Radhika Rajagopalan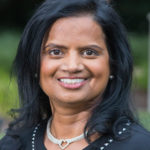 Radhika Rajagopalan works in the pharmaceutical industry and has over 23 years of experience with dosage forms' CMC sections for both 505(j) and 505 (b2) applications. She is an expert in CMC packages including ANDAs, DMFs (Type 2 and 4), INDs, Bio-INDs, OTC ANDAs, supplemental new drug applications, novel technology approval, drugs in device as well as devices co-packaged with drugs and works with clients to facilitate complex innovator and generic drug product reviews and approvals under User Fee Programs for nanotechnology products, gels, suppositories, modified release dosage forms, parenteral, drugs in device, peptides, semi-solids, and liposomal drug products.
Priya Jambhekar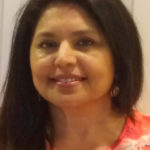 Priya Jambhekar works with clients to establish global regulatory strategies and operational excellence during all aspects of pre and post-approval phases of new and generic drugs with Rx, Rx-OTC switch, OTC designations including small and large molecule candidates, human and veterinary drugs and selected devices in a variety of therapeutic areas. She has extensive experience in handling of controlled substances, DEA and PDMA registrations, DMF preparations, post-market safety, and Health Care Compliance. Priya is a frequently invited speaker and writes extensively on DMF preparations and more.
Posted in Drugs, On Demand Webinar and tagged Priya Jambhekar, Radhika Rajagopalan.