Presented by Charles Otto and Lisa Berger, EAS Independent Consultants
The Retail Food Industry is finally beginning to see an opening as many areas of the country are experiencing decreasing cases of COVID-19, meaning businesses can begin to safely scale up. But what does that mean and how can the retail food industry ensure safe operations in this new normal? Do you understand the difference between cleaning and sanitizing? Have you planned and documented an appropriate strategy to reopen and expand your operations based on CDC, FDA and applicable statue health guidelines?
Join EAS independent consultants Charles Otto and Lisa Berger for a discussion on how retail food can safely reopen and operate in a post-COVID-19 world. Learn important considerations and new protocols for your business so that you can develop an appropriate Reopening Action Plan.
Charles Otto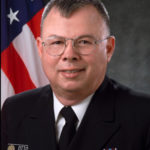 Charles Otto is a former Environmental Health Officer and Deputy Chief at the CDC where he provided guidance on all aspects of environmental health to the CDC Vessel Sanitation Program staff, member cruise lines, shipyards, and other global collaborators for the prevention of environmentally-related illnesses. He has worked at FDA as the Assistant Director in the Division of Cooperative Programs as well as the Retail Food Protection Branch where he developed national Hazard Analysis Critical Control Point (HACCP) implementation strategies for retail food protection, interstate travel programs, milk safety, and shellfish sanitation programs and furnished comprehensive field training on proper interpretation and implementation of the model food code standardization exercises conducted in every region of the U.S.
Lisa Berger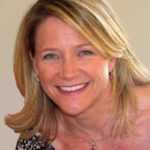 Lisa Berger is a former epidemiologist with the Massachusetts Department of Public Health where she was in charge of 50 towns in the Boston Metropolitan area investigating communicable disease outbreaks involving restaurants, daycare centers, prison facilities, public and private schools, hospitals, and medical offices. Today she is a food safety consultant conducting food protection certification seminars, teaching basic sanitation courses for non-certified employees, providing third party audits, developing HACCP plans and working with new establishments on their plan reviews. Her COVID-19 Reopening Action Plan is a complete reference guide for retail food service establishments to operate safely during the COVID-19 pandemic.
Posted in Foods, On Demand Webinar.