Process and Manufacturing Optimization to Minimize Inflation Impact on the Pharmaceutical Industry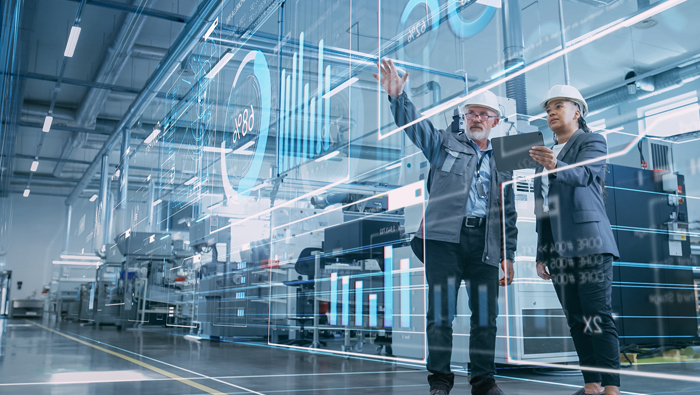 By Ibrahim Khattab, EAS Independent Consultant
Rising inflation rates, the Russian invasion of Ukraine and the associated rise in energy prices, and the numerous logistical interruptions leading to an increase in freight charges, are all having a substantial global impact on the pharmaceutical industry. There is a growing concern about the increasing expenses of manufacturing medications due to the high worldwide inflation rates of more than 7%. For instance, the cost of energy has increased by 30% to 65%, transportation expenses have increased by 500%, and the cost of raw materials input has increased by 50% to 160%. Because of all these factors, most pharmaceutical businesses foresee a decline in profit margins for 2023.
Unfortunately, it is difficult to predict how long inflation will last. Currently, firms are facing new challenges at every level, beginning with R&D, procurement, and manufacturing. However, even with ongoing supply chain delays, raw material shortages and all-time high inflation rates, pharmaceutical companies should look to get ahead of these issues by improving resource utilization across the organization and paying attention to metrics other than basic spend KPIs to generate value for the company.
The optimization of the manufacturing process at each stage ensures getting the desired outcome and achieving the highest levels of efficiency throughout. It also ensures yields are consistent and waste and failures are kept to a minimum. The US FDA is promoting the use of optimization approaches to formulate products based on scientific understanding of the process. Product quality is achieved through designing robust processes that are modeled, validated, and optimized utilizing process principles understanding.
Process optimization involves making a change to an existing line, a change in the process (for example, direct compression instead of wet granulation in tableting), or troubleshooting to determine what is causing issues during processing. Optimization approaches involve the use of some mathematical methodology such as Quality by Design (QbD), Design of Experiments (DOE), and Artificial Neural Network (ANN).
Quality by Design (QbD) is a systemic approach that begins with predefined objectives that emphasize product and process quality then designing a robust formulation and manufacturing process to consistently deliver the desired product quality. It aims to ensure the quality of medicines by employing statistical, analytical, and risk-management methodology in their design, development, and manufacturing.
Design of Experiments (DOE) is a branch of applied statistics that is used in conducting scientific studies of a system, process, or product in which input variables (X) are manipulated to investigate their effects on measured response variable (Y). DOE is used in planning and conducting experiments as well as analyzing and interpreting data obtained from those experiments. Over the past two decades, DOE has been an effective tool for the improvement of product quality and reliability.
Artificial Neural Network (ANN) are newly developed strategies as alternatives to conventional modeling techniques. Applications of ANN in the pharmaceutical field have been of increasing interest due to their ability to model processes that cannot be adequately represented using classical statistical methods. It can solve problems involving complex pattern recognition, which is advantageous in pharmaceutical product development. The use of artificial neural network in pharmaceutical research drug discovery is growing at a fast rate with very promising prospects.
Small and medium firms may seek the help of third parties to apply the above-mentioned optimization approaches in formulation, materials selection, understanding material interactions with each other and their performance under different conditions and in different applications, and process and manufacturing optimization to ensure products perform optimally and avoid failures.
Posted in Drugs, Issue of the Month and tagged Drug, Ibrahim Khattab.