Presented by Sophia Lily, EAS Independent Consultant
Foreign companies exporting FDA regulated products to the United States can at any time expect an FDA announcement of facility inspection. Looking at the complete safety package from record keeping and retention, to specifications and testing to employee training, FDA ensures foreign firms operate with the same safety standards required of companies operating within the U.S.
A look at trends of inspection findings of foreign manufacturers provides insight into industry challenges concerns garnering FDA's increased focus.
Learn more about how FDA conducts foreign facility inspections as well as recent inspection trends. Understanding how gaps may be addressed before FDA knocks on your door will lead to a safer consumer product as well as a smoother inspection process.
About the Presenter
Sophia Lily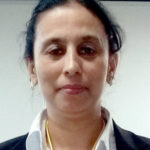 Sophia Lily has over 25 years of experience in the regulated pharmaceutical, nutraceutical and food industry Quality Control, Quality Assurance. Based in India, she is experienced in handling inspections, validations, vendor audits and training. She routinely works with, including training, personnel in a range of GMP topics including Data Integrity. With expertise including GMP compliance, gap analysis and remediation and development of roadmaps to compliance, she has successfully implemented effective quality management systems for many companies both small and large.
Posted in Drugs, Foods, On Demand Webinar and tagged Sophia Lily.