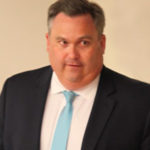 Philip Scharago is a pharmaceutical consultant with extensive knowledge of ISO 13485, 14971, QSR GMP 820, ICH, MDD/EU, ICH, CGMP, Quality Systems, Risk-Based Auditing, process validation, and equipment qualification for pharmaceutical manufacturing and testing. He has more than twenty-five years working in the Medical Device and Pharmaceutical Industries in the areas of Quality Assurance and Regulatory Affairs and extensive experience developing and improving quality systems to meet FDA requirements and remediation of FDA-483 observations and Warning Letters.
[Drugs, Medical Devices]
Posted in Who's Who at EAS and tagged Philip Scharago.