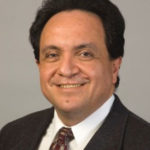 EAS Consulting Group independent consultant, Miguel Montalvo, is an expert in GMP and GAP assessments for pharmaceuticals, including injectables, solid dosage, OTC topicals and biologics, as well as medical devices and dietary supplements. He has developed, implemented, reviewed, managed and audited quality and GMP compliance functional procedures including those related to laboratory operations, Quality Systems, CAPA, Non-Conformance documentation, Change Control management, calibrations, procedural and documentation controls and internal audit programs. Prior to consulting Miguel worked in industry holding positions at Baxter Healthcare and Bristol Myers Squibb.
[Drugs, Medical Devices, Tobacco]
Posted in Who's Who at EAS and tagged Miguel Montalvo.