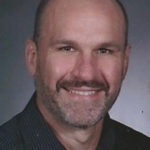 Jon Anderson assists EAS clients with occupational safety standards and compliance, conducting audits and customized trainings for manufacturing plants, distribution centers and warehouses to ensure a culture of safety specific to each work environment. He provides site specific safety programs enabling compliance with best practice and Federal and State OSHA regulations. Prior to consulting Jon was the Head of OSHA Compliance & Educational Product Development at AIB International, Inc.
[Cannabis, Cosmetics, Dietary Supplements, Drugs, Foods. Medical Devices, Tobacco, Veterinary]
Posted in Who's Who at EAS and tagged Jon Anderson.