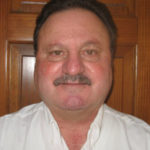 Independent Consultant, Joe Famiglietti, provides guidance to clients regarding FDA compliance matters. He has performed onsite audits at food manufacturing facilities and evaluated production and quality control operations for compliance with FDA regulations. Joe has experience in inspections of food manufacturing areas including low acid canned foods, acidified foods, infant formula and seafood HACCP. He assists in facility sanitation issues, provides in-house training to employees on food GMP issues and procedures for handling FDA inspections. Prior to consulting, Joe was a Compliance Officer at the FDA New York District, Import Operations Branch in Buffalo.
[Dietary Supplements, Foods, Tobacco]
Posted in Who's Who at EAS and tagged Joe Famiglietti.