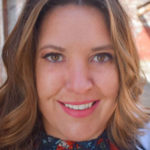 Heidi Stuttz is an expert in biotech and medical device oversight. She assists clients with a variety of projects including R&D programs, FDA submissions, EMEA dossiers, compliance enhancements and quality improvement initiatives. Assisting with product development processes from clinical trials to commercialization, Heidi demonstrates proven success with facilitating product development and moving regulatory programs forward. Heidi is experienced with auditing cGMPs for continuous process improvements, FDA ISO9000, records management as well as laboratory compliance/controls and validation and facilities and utility validation and remediation. She has worked as a Senior Project/Program Manager with Solution Systems and as a Quality Assurance Specialist at Wyeth Vaccines Division. Heidi has a M.S. from Johns Hopkins University, with degree in Biotechnology, Enterprise and Entrepreneurship, and concentration in Legal/Regulatory.
[Drugs, Medical Devices]
Posted in Who's Who at EAS and tagged Heidi Stuttz.