Presented by George Yanulis, D.Eng., EAS Independent Consultant
FDA's shift to a Quality System Regulation structure of ISO 13485:2016 is an effort to harmonize medical device regulations as well as reduce compliance and record keeping burdens faced by current medical device manufacturers. But will those operating under 21 CFR 820 Quality Management Systems make the voluntary switch?
While ISO 13485 is an international standard, its focus on design and development planning and controls, based on risks and outputs differs in many respects to the GMPs under which medical device firms selling products in the U.S. have been operating. Making the shift to ISO standards requires a shift in thinking, planning and execution of manufacturing policies and working procedures.
Learn more about the ISO standards and how they might benefit your business. Join George Yanulis, D.Eng., and ensure your medical device manufacturing is as efficient, safe and compliant as it can be.
About the Presenter
George Yanulis, D.Eng.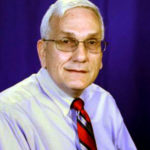 Dr. George Yanulis has consulted in Medical Device Product Development and Research for 20 years and has a Doctorate and Master's Degree in Biomedical Engineering. He has conducted cardiovascular device research at the Cleveland Clinic Foundation on cardiac pacing paradigms used in heart failure patients. In addition, Dr. Yanulis has been involved in the R&D Medical Device Consulting & Litigation Support as an Expert Witness for over 10 years and has been involved in numerous medical device liability and patent infringement cases. He provides expertise to attorneys, medical device companies, health care systems and insurance carriers related to FDA medical device controls, PMAs, post-market surveillance issues, medical device/product failures, and IP medical device issues. In addition, he has reviewed MDR(s) and other adverse events related to implant device failure. Dr. Yanulis is highly motivated in maintaining and providing the highest level of quality in the design, development and safe and effective use of all types of cardiac device implants.
Posted in Medical Devices, On Demand Webinar and tagged George Yanulis.