Final reminder that we are entering the last month of the registration renewal period for medical device facilities and drug establishments, as well as drug listing certifications.
The FDA has provided an
Electronic Drug Registration and Listing Instructions
website for support. Clients wishing to have EAS handle these submissions for them, please contact Victoria.
CARES Act Drug Shortage Mitigation Efforts
For those not already aware, the CARES Act expanded the FD&C Act to require drug establishment registrants who list human or animal drugs to report annually to the FDA the amount of each listed drug that was 'manufactured, prepared, propagated, compounded, or processed' by the registrant for commercial distribution. This process is designed to assist the FDA in identifying, preventing and mitigating potential drug shortages. The agency announced details for this new requirement in the Federal Register Vol 86, No. 208.
The FDA has announced that reports for calendar year 2020 should be submitted no later than 15 February 2022, and reports for calendar year 2021 should be submitted no later than 16 May 2022. 
Reports must be submitted via the FDA's CDER NextGen Portal.
This is indeed a new requirement for OTC and homeopathic manufacturers, as well as animal drugs that are not approved or conditionally approved. The agency has released two guidance documents to assist drug establishments in understanding the new requirements. Reporting Amount of Listed Drugs and Biological Products Under Section 510(j)(3) of the FD&C Act and Reporting Amount of Listed Drugs and Biological Products Technical Conformance Guide are available via the links provided.  EAS, as your regulatory partner, is available to assist with this process if needed. Please contact Victoria Pankovich at vpankovich@easconsultinggroup.com.
As mentioned in last month's DD Corner, the FDA is modernizing the CDER Export Certificate Program, please see the agency's informational website for more specifics. FDA has also updated their Human Drug Exports webpage to reflect these changes.
Guidance Documents of Interest
Study Data Technical Conformance Guide – Technical Specifications Document
This technical specifications document represents the FDA's current thinking on this topic. It does not create or confer any rights for or on any person and does not operate to bind FDA or the public. You can use an alternative approach if the approach satisfies the requirements of the applicable statutes and regulations.
All Guidance Documents can be searched on the FDA's website.
Meetings
Drug Permeability: Best Practices for Biowaiver Classification System-Based Biowaiver virtual meeting to be held Monday 6 December 2021 from 8:30 AM – 4:20 PM EST.
OTC Monograph Reform: Deemed Final Orders webinar to be held Wednesday 15 December 2021 from 1:00 – 2:00 PM EST.
OTC Monograph Reform: OTC Sunscreen Drugs webinar to be held Wednesday 15 December 2021 from 3:00 – 4:00 PM EST.
FDA Websites of Interest
CDRH Proposed Guidances for Fiscal Year 2022
Activities to Support Medical Device Innovators
Product-Specific Guidances for Generic Drug Development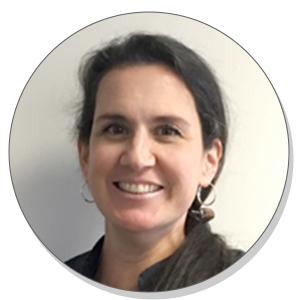 Manager, Regulatory Services
EAS is proud to announce the promotion of Victoria Pankovich to the position of Manager, Regulatory Services. Victoria Pankovich began her tenure at EAS providing administrative filing support for clients' DMF and ANDA submissions. She quickly developed an expertise in facility registrations across all areas and Centers at FDA, as well as managing drug and device product listings. Her demonstrated skills and capabilities as the EAS U.S. Agent administrator have allowed Victoria to take over the full suite of responsibilities as our primary U.S. Agent for EAS acting as the principle point of contact for all FDA communication and liaison activities for our foreign clients. In her broader role, Victoria will also offer assistance with varied tasks such as export certificates, batch color certifications, FOI requests and CVM eSubmitter file preparation and submission.
Posted in Drug and Device Corner, Drugs, Medical Devices.