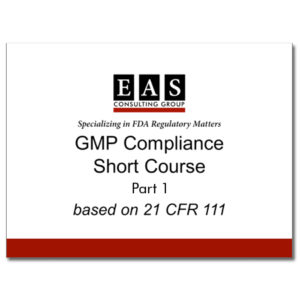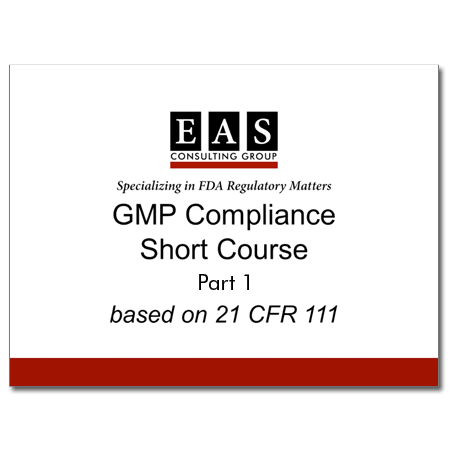 EAS Senior Director for Dietary Supplement and Tobacco Services, Tara Lin Couch, Ph.D., along with attorney Marc Ullman from Rivkin Radler, and EAS Independent Advisor for Quality and Compliance, Robert Fish, held a Dietary Supplement Short Course, consisting of four hours of regulatory content, recently. It is now available to view as an on-demand webinar on the EAS website. This video is $99 to view for non-EAS clients and free to view for EAS clients.
The GMP short course is a great tool for those seeking a broader overview of GMPs, as it covers the basics of working in a GMP environment including personal hygiene, sanitation, the use of Standard Operating Procedures (SOPs), and Good Documentation Practices (GDPs) and addresses the top 5 observations cited in FDA Warning Letters since 2010. To access the short course, click here. EAS clients may use discount code [clientwebinar], non-EAS clients will be billed upon viewing.
Posted in EAS in Action.