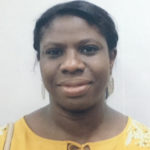 Tamika Cathey consults with an international client base on regulations pertaining to safety and quality of pharmaceuticals and dietary supplements. She evaluates client compliance readiness by conducting audits, risk assessments and mock FDA/GMP investigations and works to design improvement programs based on findings. Tamika has a B.S. in Biology from Greensboro College in North Carolina. Prior to consulting she held positions such as Associate Director, Regulatory Affairs for Charles River Laboratories, and Consumer Safety Officer at FDA's Atlanta District. She is a certified auditor with the Natural Products Association and holds FDA Level II certifications for the Clinical Bioresearch Monitoring Auditor and Drug Auditor Program.
[Dietary Supplements, Drugs, Foods]
Posted in Who's Who at EAS and tagged Tamika Cathey.