Presented by Jon Anderson, EAS Independent Consultant
Is your manufacturing floor a safe work environment? Do you abide by OSHA controls commonly known as Lockout-Tagout? Employees can be seriously or fatally injured when machinery they clean, service or maintain unexpectedly energizes, starts up, or releases stored energy.
Protecting employees from serious hazards can be enhanced through OSHA's Control of Hazardous Energy standard, or Lockout/Tagout (LOTO). Do you understand the principles of and how to implement LOTO controls? This valuable safety program addresses practices and procedures necessary to disable machinery and prevent the release of potentially hazardous energy and keep our employees safe.
In this webinar you will:
Recognize and understand the purpose of the Lockout/Tagout Program.

Identify the roles and responsibilities of authorized, affected, and other employees during lockout/tagout procedures.

Identify sources of energy hazards and consequences of inadequate control.

Identify and develop equipment-specific procedural steps for Lockout/Tagout.

Understand the exceptions and alternatives to Lockout/Tagout.

Establish employer responsibilities and requirements for lock and tag.

Recognize when lockout/tagout is occurring, and the role of an affected worker.
About the Presenter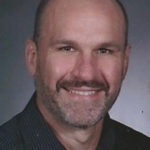 Jon Anderson assists EAS clients with occupational safety standards and compliance, conducting audits and customized trainings for manufacturing plants, distribution centers and warehouses to ensure a culture of safety specific to each work environment. He provides site-specific safety programs enabling compliance with best practice and Federal and State OSHA regulations. Prior to consulting Jon was the Head of OSHA Compliance & Educational Product Development at AIB International, Inc.
Posted in Dietary Supplements, Drugs, Foods, On Demand Webinar and tagged Jon Anderson.