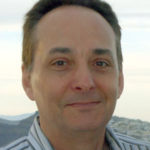 Jeffrey Roberts is an expert in software and systems auditing/validation including compliance with 21 CFR Part 11, 21 CFR Part 820 and ISO-13485. He writes Software Development Life Cycle (SDLC) documents including Validation Compliance Plan (VCP), Functional Requirements Specification (FRS), System Design Specification (SDS), Installation Qualification (IQ), Operational Qualification (OQ), Performance Qualification (PQ), Requirements Traceability Matrix (RTM) and Validation Summary Report (VSR).
[Drugs, Medical Devices, Tobacco]
Posted in Who's Who at EAS and tagged Jeffrey Roberts.