Preventive Controls for Human Foods Virtual Training with Preventive Controls Qualified Individuals (PCQI) Certification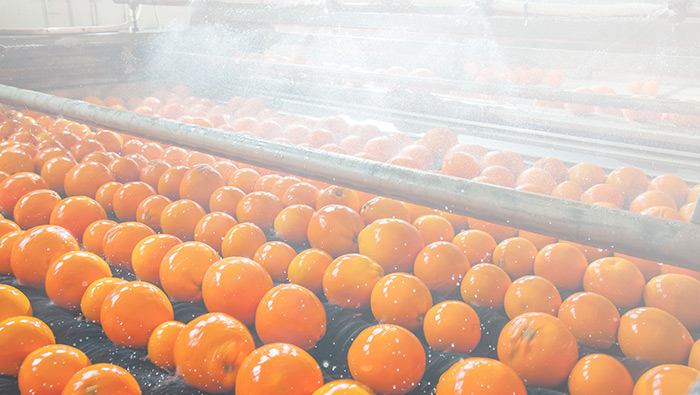 Using the Official Food Safety Preventive Controls Alliance (FSPCA) Training Curriculum Recognized by the US Food & Drug Administration (FDA)
Presented by EAS Independent Consultant, Elise Forward
The
Current Good Manufacturing Practice, Hazard Analysis, and Risk-based Preventive Controls for Human Food
regulation (referred to as the "Preventive Controls for Human Food" regulation), is intended to ensure safe manufacturing/processing, packing and holding of food products for human consumption in the United States.
The regulation requires that certain activities must be "completed by a "Preventive Controls Qualified Individual (PCQI)". This course was developed by Food Safety Preventive Controls Alliance (FSPCA) as the "standardized curriculum" recognized by FDA. Successfully completing this course is the recommended way to meet the FDA requirement that each food manufacturing facility producing any type of human food to be sold in the US market must have a food safety plan overseen and managed by a PCQI.
The training will cover detailed scientific and practical information on the hazards associated with foods, food ingredients, raw materials, packaging and processing as well as the requirements of the PCHF regulation. Working exercises will test your understanding of the training material and will include being required to draft certain parts of the PCHF-required Risk-based Hazard Analysis incorporating Preventive Controls. Students are required to download and review their own copy of the participant manual, accessed here, prior to the start of the course. Participant worksheets and exercises will be electronically provided throughout the training workshop.
Please note It is an FSPCA requirement that registrants attend the entire course and participate with webcams turned on. Please ensure that no conflicts are scheduled during class times as certificates will not be offered to those who cannot meet this requirement. There are no exceptions. If material does need to be made up outside of regularly scheduled class times, the participant and their company agree to pay EAS Consulting Group's hourly rate for the instructor's time. This make up instruction will be arranged and paid for in advance.
Upon satisfactory course completion, students will receive an official FSPCA and FDA-recognized certificate documenting the successful completion of the training workshop.
Topics for the Preventive Controls for Human Foods Workshop include:
Food Safety Plans
Biological Food Safety Hazards
Good Manufacturing Practices and Other Prerequisite Programs
Chemical, Physical and Economically Motivated Food Safety Hazards
Preliminary Steps in Developing a Food Safety Plan
Resources for Developing Food Safety Plans
Risk-Based Hazard Analysis with Preventive Controls Determination
Process Preventive Controls
Food Allergen Preventive Controls
Sanitation Preventive Controls
Environmental Monitoring and Hygienic Zoning
Supply-Chain Preventive Controls
Verification and Validation Procedures
Record-Keeping Procedures
Recall Plans
New Dates to be Announced
Want to be the first to know of the new dates of the next seminar? Add your name and email address to be added to the notification list.
Discounts
Two or more registrants from the same company – 10% use GROUP10 discount code at checkout)
Federal and State Government employees use GOV50 for a 50% discount*
* only one discount code may be used
Cancellations
EAS reserves the right to cancel the seminar if minimum participation has not been met two weeks prior to the start of the seminar. All registrations will be refunded in full.
Cancellations will be refunded minus a $95 processing fee up to two weeks prior to the start date of the seminar. After this date, no refunds will be given.
Terms and Conditions
By submitting this form you will be joining the nearly 20,000 who receive the monthly EASeNews regulatory newsletter. Please note EAS never shares your information and you may unsubscribe at any time.
On-line Training
EAS Consulting Group seminars are conducted virtually through Zoom. A link will be provided to each participant. To ensure an understanding with the instructional material, live student attendance and active participation in discussions via webcam is required. Students will demonstrate an understanding of learning objectives prior to receipt of any certificate of training.
Elise Forward
Elise Forward has more than 20 years' experience in food safety and quality management, spanning HACCP plan/food safety plan development, assessment for regulatory compliance of food safety/HACCP plans, regulatory and private certification audits, supplier management, the FDA FSVP regulation, allergen management, auditing, recalls, labeling, as well as multiple GFSI standards, Kosher, organic, fair trade, and sustainability standards.  She has worked with small, medium, and large food manufacturing companies as well as food producers on many continents.  Her passion is food safety and teaching the Preventive Controls training workshops as well as providing consulting assistance on best practices for supply chain management and swapping allergen stories.
Posted in Foods, Seminar and tagged Elise Forward.