Foreign Supplier Verification Program Virtual Training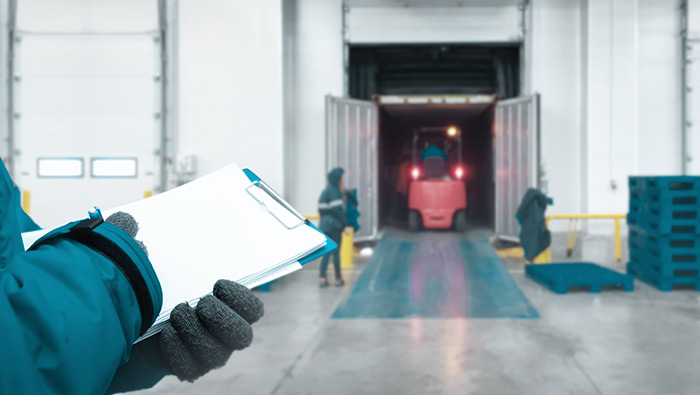 A Seminar for importers, brokers and distributors of foods, food ingredients and food packaging imported into the United States.
FSPCA Developed Curriculum developed by industry, academia and FDA
Instructor: Jenifer Kane, FSPCA FSVP Lead Instructor and Trainer of Trainers
FDA's Foreign Supplier Verification Program (FSVP) is one of the rules under the Food Safety Modernization Act (FSMA) regulation and places new levels of responsibility on the FSVP importer and the foreign suppliers. The rule was enacted to ensure that food manufactured, processed and grown in other countries comply with US food safety standards for imported foods for Humans and Animals. Through thorough assessments of the food safety practices of foreign suppliers, responsible parties can verify and approve suppliers, or reject, based on compliance history. Unless otherwise exempt, the person responsible for FSVP compliance must now be declared as FSVP importer for each importation of FDA-regulated food (including dietary supplements) on the Customs and Boarder Protection filing documents.
FDA cites failure to have an FSVP program as one of their highest FSMA citations in FY 2020 observations.
The compliance dates for importers subject to the FSVP rule differ according to a number of considerations. Join EAS lead instructor and Trainer of Trainers, Jenifer Kane, for the complete FSPCA and FSPCA curriculum developed FSVP seminar. Learn how to:
What new responsibilities you have as the FSVP importer to ensure the safety of imported foods,
Determine if your imported foods require full or modified FSVP standards or are exempt from the rule,
Develop or strengthen your written FSVP programs,
Determine risks of reasonably foreseeable hazards for each type of food imported,
Develop a robust evaluation and verification program to approve suppliers,
Maintain required documentation demonstrating compliance with FDA's regulation,
And more!
Participants who successfully complete the seminar and learning objectives will receive the official FSPCA FSVP certificate.
Jenifer Kane
EAS Independent Consultant, Jenifer Kane, is a Food Safety and Quality professional with over 36 years of diversified technical and practical experience across multiple food categories. She has held leadership and management roles with oversight of quality systems, program development and audits focusing on training in food safety, allergen and HACCP requirements. Jenifer has diverse food category experience including nuts, chocolate, cereal, confections, dairy and bakery products. She is a FSMA FSPCA FSVP Train the Trainer and provides FSVP Qualified Individual services, assisting organizations in building their FSVP Programs.
New Dates to be Announced
Want to be the first to know of the new dates of the next seminar? Add your name and email address to be added to the notification list.
Discounts
Federal and State Employees may use GOV50 at checkout for a 50% discount.
Two or more employees from the same firm may use GROUP10 for a 10% discount.
* Only one discount code per transaction
Cancellations
EAS reserves the right to cancel the seminar if minimum participation has not been met two weeks prior to the start of the seminar. All registrations will be refunded in full.
Cancellations will be refunded minus a $95 processing fee up to two weeks prior to the start date of the seminar. After this date, no refunds will be given.
Terms and Conditions
By submitting this form you will be joining the nearly 20,000 who receive the monthly EASeNews regulatory newsletter. Please note EAS never shares your information and you may unsubscribe at any time.
On-line Training
EAS Consulting Group seminars are conducted virtually through Zoom. A link will be provided to each participant. To ensure an understanding with the instructional material, live student attendance and active participation in discussions via webcam is required. Students will demonstrate an understanding of learning objectives prior to receipt of any certificate of training.