Cosmetic Regulations, Labeling and Safety Virtual Seminar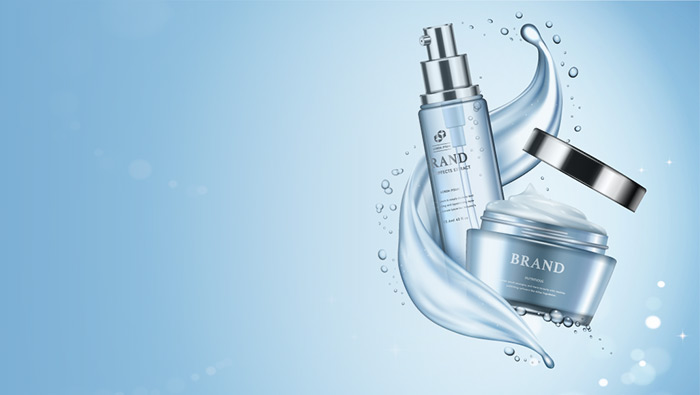 How to Ensure Your Products Comply with the US Requirements
Instructors EAS Independent Advisor for Colors and Cosmetics, John Bailey, Ph.D. & EAS Independent Consultant, Catherine Bailey
Cosmetic products are expected to only exert superficial, not physiological, effects on the human body, meaning they can make no claims that imply treatment of medical conditions or that affect structure or function. Raw materials used as ingredients in cosmetics are also, by law, considered cosmetics. Though there are no formal Good Manufacturing Practice (GMP) regulations for their production, industry standards and practice are applied, and the largely self-regulated industry maintains a good safety track record.
The competition, however, is fierce as new technologies, ingredients and formulations are continually developed to satisfy increasingly demanding consumer expectations. This can exert pressure on manufacturers to stretch the boundaries and greatly increase the risk of FDA enforcement action.
What are legally acceptable formats for the package? How about ingredients, including color additives? What kinds of claims can be made for cosmetics products and how should their labeling and packaging be designed accordingly? How can GMPs be instilled when little prescriptive guidance is available?
Join EAS experts John and Catherine Bailey for a seminar on Introduction to Cosmetic Regulation, Labeling and Safety – How to Ensure Your Products Comply with the US Requirements. Learn what is allowed per the Federal Food, Drug, and Cosmetic (FD&C) Act, the Fair Packaging and Labeling (FP&L) Act and other requirements to ensure a safe and federally compliant product.
Topics covered include:
Laws and Regulations Applicable to Cosmetics
Cosmetics Product Labeling – Fundamentals
Compliance Issues – Adulteration and Misbranding
Overview of Cosmetics Safety Requirements and GMPs
Color Additives Overview
Labeling Reviews and Practical Applications

Chemicals of Interest

John's Crystal Ball
New Dates to be Announced
Want to be the first to know of the new dates of the next seminar? Add your name and email address to be added to the notification list.
Discounts
Two or more registrants from the same company – 10% use GROUP10 discount code at checkout)
Federal and State Government employees use GOV50 for a 50% discount*
* only one discount code may be used
Cancellations
EAS reserves the right to cancel the seminar if minimum participation has not been met two weeks prior to the start of the seminar. All registrations will be refunded in full.
Cancellations will be refunded minus a $95 processing fee up to two weeks prior to the start date of the seminar. After this date, no refunds will be given.
Terms and Conditions
By submitting this form you will be joining the nearly 20,000 who receive the monthly EASeNews regulatory newsletter. Please note EAS never shares your information and you may unsubscribe at any time.
John Bailey Jr., Ph.D.
John Bailey Jr., Ph.D., is the EAS independent advisor for colors and cosmetics and a former director of FDA's Office of Cosmetics and Colors. His 34-year agency career began as a chemist in the Division of Colors and Cosmetics. He soon moved to the Division of Color Technology and advanced to become a senior research chemist. He went on to serve in other prominent agency positions including that of director of the Office of Applied Research and Safety Assessment in the Office of Science. After his retirement from the agency in 2002, he joined the Cosmetic, Toiletry and Fragrance Association as director of cosmetic chemistry, and later joined the Personal Care Products Council as executive vice president for science.
Catherine Bailey
Catherine Bailey is an EAS independent consultant and former director in FDA's Division of Cosmetics and Compliance and serves as the Staff Scientist for the Personal Care Products Council where she participated in preparation of International Color Handbook, 4th edition and International Cosmetic Legal and Regulatory Database. Catherine assists EAS clients with cosmetic labeling issues and filing color additive petitions.
Posted in Event, Seminar and tagged Catherine Bailey, John Bailey.