Acidified Foods (AF) & Low-Acid Canned Foods (LACF) Virtual Training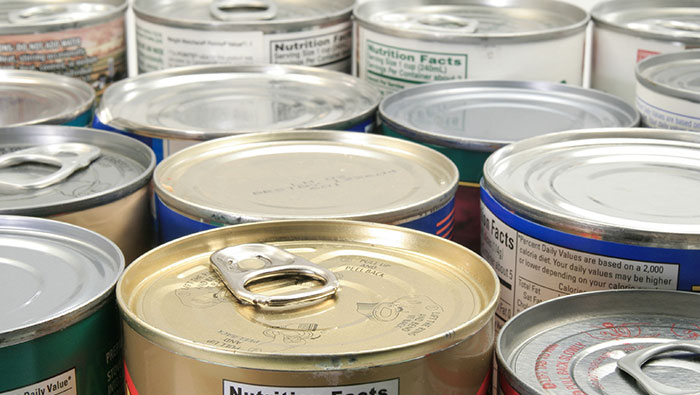 Two EAS Seminars with Better Process Control School (BPCS) Official Content
Instructed by Omar Oyarzabal, Ph.D. EAS Independent Consultant and FDA-Recognized Instructor for BPCS
Acidified Foods (AF)
November 1, 3, 8 & 10, 2021
12-4 eastern each day
Low-Acid Canned Foods (LACF)
November 15, 17 & 19, 2021
12-4 eastern each day
Manufacturers of thermally processed, shelf-stable foods, including acidified and low-acid foods, must meet FDA and the U.S. Department of Agriculture's Food Safety and Inspection Service (USDA FSIS) regulations that require a certified supervisor at all times during the manufacturer of acidified and low acid foods.
In these classes, you will learn the Critical Factors involved in the manufacture of AF and LACF foods. You will also learn the federal enforcement and the unique impacts of the Food Safety Modernization Act on manufacturers of acidified foods.
This EAS seminar is offered in two distinct parts, Acidified Foods (AF) & Low-Acid Canned Foods (LACF). Participants may register for AF independently or AF & LACF as a unit.
In the AF seminar, you'll receive instructions on the regulations for acidified food manufacture and how to apply the principles of thermal processing to control the main hazards in acidified foods. Participants must receive a passing grade of 70% on the online exams covering the AF material in order to obtain the BPCS Acidified Food certification.
Participants wishing to also obtain an LACF certificate must complete the follow-on seminar which will build on the learned AF content and must receive a passing score of 70% on the online exams covering all book chapters.
These trainings will be delivered remotely, in live presentations via Zoom. Participants must be present for the entire duration of the training and must use a computer or mobile device with microphone and video camera.
A Certificate of Completion will be provided to all participants who successfully pass the required exams.
Who Should Attend?
Manufacturers of acidified foods
Manufacturers of low-acid foods, (including pet foods)
Facility Supervisors
Those working in development of new formulations
Regulatory Compliance Departments
Quality Assurance Departments
Those in charge of retort operations.
Included Materials
BPCS textbook Canned Foods: Principles of Thermal Process Control, Acidification, and Container Closure Evaluation (9th Edition)
Omar Oyarzabal, Ph.D.
EAS Independent Consultant, Omar Oyarzabal, Ph.D. is an expert in microbiology. He has taught food safety, bioinformatics, biostatistics, microbial risk assessment and management, and has delivered numerous international presentations and training courses on food safety in Asian and South American countries for more than 25 years.
Dr. Oyarzabal serves a current member of the National Advisory Committee for Microbiological Criteria for Foods, a Certified HACCP Auditor (American Society for Quality), a Lead Instructor for the International HACCP Alliance, a Lead Instructor for Preventive Control for Human Food, Foreign Supplier Verification Program, the Sprout Safety Alliance, and the Better Process Control School. He is the co-editor of two books: Microbial Food Safety: An Introduction, and DNA Methods in Food Safety: Molecular Typing of Foodborne and Waterborne Bacterial Pathogens. Oyarzabal also serves as the Editor-in-Chief of the scientific journal Microbial Risk Analysis, published by Elsevier.
Dr. Oyarzabal holds a degree in Veterinary Medicine from the National University of Rio IV, Argentina, and an M.S. and Ph.D. degrees in food safety/microbiology from Auburn University in Auburn, AL.
Registration
Acidified Foods (AF) Training only
Early-bird registration of $549 per person available through October 1, 2021
Regular Registration rates apply October 2-October 31, 2021: $600 per person
All seminar registrations are per person.
Registration
Acidified Foods (AF) plus Low Acid Canned Foods (LACF) Training
Earlybird registration of $800 per person available through October 1, 2021
Regular registration rates apply October 2-October 31, 2021: $849 per person
All seminar registrations are per person.
Discounts
Federal and State Employees may use GOV50 at checkout for a 50% discount.
Two or more employees from the same firm may use GROUP10 for a 10% discount.
* Only one discount code per transaction
Cancellations
EAS reserves the right to cancel the seminar if minimum participation has not been met two weeks prior to the start of the seminar. All registrations will be refunded in full.
Cancellations will be refunded minus a $95 processing fee up to two weeks prior to the start date of the seminar. After this date, no refunds will be given.
Terms and Conditions
By submitting this form you will be joining the nearly 20,000 who receive the monthly EASeNews regulatory newsletter. Please note EAS never shares your information and you may unsubscribe at any time.
On-line Training
EAS Consulting Group seminars are conducted virtually through Zoom. A link will be provided to each participant. To ensure an understanding with the instructional material, live student attendance and active participation in discussions via webcam is required. Students will demonstrate an understanding of learning objectives prior to receipt of any certificate of training.