Review of Foreign Supplier Verification Program's Guidance for Industry
An EAS Complimentary Webinar
Presented by Tim Lombardo, Senior Director for Food Consulting Services and Omar Oyarzabal, Ph.D., Senior Consultant
The Food and Drug Administration has released the latest version of the Foreign Supplier Verification Programs for Importers of Food for Humans and Animals: Guidance for Industry. What new information is in these guidelines? Are you aware of the requirements for a foreign supplier verification program (FSVP) to successfully import human and animal food to the USA? Please join this one-hour webinar by EAS Consulting Group's experts, who will review the latest guidelines and providing a Q&A session to help implement the information from these guidelines.
Enter Your Information to Watch Now
By clicking submit above, you consent to allow EAS Consulting Group to store and process the personal information submitted above to provide you the content requested.
Tim Lombardo
Senior Director for Food Consulting Services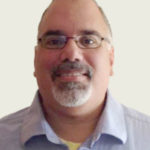 Tim is a widely regarded expert in food safety and microbiology with over 25 years of direct experience leading these programs at a variety of manufacturing facilities. Tim's direct experience includes dairy, infant formula, baked goods, nuts and nut products, fruits and vegetables, meat and poultry, spices, color flavors and other ingredients and many others. He is a Lead Instructor through the Food Safety and Preventive Controls Alliance (FSPCA) in Preventive Controls for both Human and Animal Foods, is certified in Thermal / Aseptic Processing and Sterilization through the Better Process Control School and is a Lead Instructor for the HACCP Controls Alliance.
Prior to joining EAS, Mr. Lombardo was the Lead Staff Scientist at Eurofins where he oversaw microbiological harborage site investigations, facilitated Food Safety plan development and validation including Food Security, Food Defense/Intentional Adulteration and Food Fraud Plan Development. He also spent 17 years at Leprino Foods Company, in roles of increasing responsibility, culminating as the Corporate Manager of Sanitation where he provided corporate sanitation leadership and guidance to ten cheese and dairy ingredient manufacturing facilities, three of which manufactured infant formula ingredients. Additionally, he had responsibility for the firm's Food Safety/Quality Systems including GMPs, HACCP, Environmental Monitoring, Pest Control, Foreign Material Control, Traceability, and Ingredient Monitoring at various plants.
Mr. Lombardo is a published author and international speaker. He is a member of the Institute for Food Technology (IFT), the International Association of Food Protection (IAFP) and is a member of the US Hemp Authority Technical Committee. He is also a combat Veteran, having served in Operation Desert Shield and Desert Storm.
Omar Oyarzabal, Ph.D.
Senior Consultant for Food Services
Senior Consultant for Food Services, Omar Oyarzabal, Ph.D. works directly with EAS' Senior Director for Food Consulting Services to assure client satisfaction and project management. He develops food safety protocols per FSMA and HACCP regulations and facilitate client training programs while collaborating with EAS consultants and clients to provide excellence in service. Prior to consulting, Dr. Oyarzabal was an Associate Professor with the University of Vermont Extension. He was also the HACCP Coordinator for the State of Vermont USDA and Editor in Chief, Microbial Risk Analysis for Elsevier.
Dr. Oyarzabal holds many food safety certificates through the Association of Food and Drug Officials (AFDO) including Processing Authority, Seafood HACCP Lead Instructor, Sanitation Control Procedures (fish, fish products), Foreign Supplier Verification Program Lead Instructor, Sprout Safety Alliance Lead Instructor. He is also a Acidified Products Lead Instructor through the Better Process Control School. He is widely published in peer reviewed journals including International Journal of Molecular Science and industry publications such as Food Safety News, Food Safety Tech and Food Online. Dr. Oyarzabal's Ph.D. is in Microbiology/Poultry Science Ph.D. from Auburn University.
Posted in Foods, On Demand Webinar, Veterinary and tagged Omar Oyarzabal, Tim Lombardo.