Navigating the Process of Importing Food Products into the United States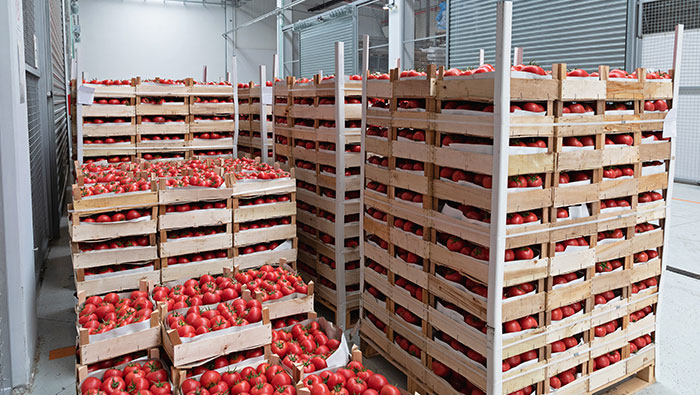 Presented by EAS, Certified Laboratories and L&L Trade Law
. 
Importers of food products intended for introduction into the U.S. interstate commerce are responsible for ensuring that the products are safe, sanitary, and labeled according to U.S. requirements. Importers can import foods into the U.S. without prior sanction by FDA, as long as the facilities that produce, store, or otherwise handle the products are registered with FDA, and prior notice of incoming shipments is provided to FDA.
In this webinar, you will learn what's required and the unintended consequences associated with improper filings, registrations, food safety protocols, etc.
Understand what part Customs and Boarder Protection (CBP), Food and Drug Association (FDA), US Department of Agriculture (USDA), play in the import of food products.
Learn how Customs Brokers, Accredited Food Testing Laboratories, and Regulatory Consultants help importers and foreign suppliers navigate the process.
Topics covered:
Filings and Registrations
FDA Import Alerts including Notice of FDA Action and what to do next

Import Refusals including next options and strategies
Corrective Actions

766 Reconditioning
FDA Food Safety Modernization Act (FSMA) including Foreign Supplier Verification Program (FSVP)
Recalls
Angel Suarez, EAS Independent Consultant
Angel Suarez is a former Supervisor Consumer Safety Officer with the Food & Drug Administration. In this role he had responsibility of import enforcement in areas of seafood and Low-Acid Canned Food (LACF) as well as foreign inspections, warning letters, detentions, import alerts, import bulletins, and sample collections. He is the co-author of numerous publications including portions of the National Shellfish Sanitation Program's Shellfish Equipment Construction Guide and the National Shellfish Sanitation Program's Guide for the Control of Molluscan Shellfish Annotated Manual. In addition, he has developed training courses including FDA Certified Better Process Control School, Inspection and Sampling of Abnormal Food Metal Containers and the FDA Shellfish Officer Standardization Course. Angel has a B.S. with a major in Biology and minor in Chemistry and Physics from the Inter American University.
Dean Leaman, Business Development Manager, Certified Laboratories
Dean Leaman is an expert in International Imports and Exports and advises clients in the event of FDA Detention Without Physical Examination (DWPE). He is also a member of National Fisheries Institute (NFI) Technical and Import Committees. Dean is a recognized asset for importers and exporters of FDA regulated merchandise, providing personal service, value and integrity. He has a communications degree from Rutgers University. Prior to working with Certified Laboratories, he was the Director of Business Development, Import/Export, at ABC Technologies.
Sergio Lozano, Jr. Partner L&L Trade Law
Mr. Sergio S. Lozano, Jr., Esq. is a founding Partner of L&L Trade Law. His practice focuses on Customs Laws, FDA Law, Corporate Contracts, and International Trade Law. Mr. Lozano is also a licensed United States Customs Broker who has conducted Customs business before Customs & Border Protection and the other Partner Government Agencies in various ports of entry throughout the United States.
Mr. Lozano was raised with international trade in his blood. He has been raised in the industry due to his family owned Customs Brokerage Firm. He began his career at his family's brokerage firm at the age of 14 and has learned the international trade business from the ground up.
Prior to co- founding L & L Trade Law and while working in his family's brokerage firm, Mr. Lozano graduated from the University of Florida with a degree in International Food and Resource Economics. He went on to Nova Southeastern University for Law School as a part-time evening student. He went on to graduate early top five of his class and is Florida Bar licensed attorney.
Posted in Foods, On Demand Webinar.