Dietary Supplement Good Manufacturing Practices (GMP) for Laboratories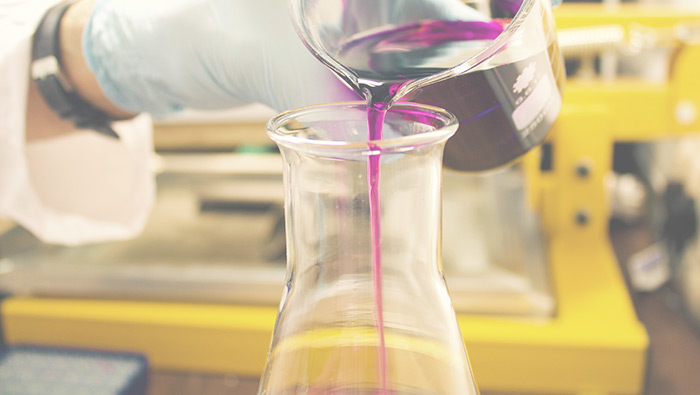 Ensuring Regulatory Compliance
Presented by Charlotte Peyton, Independent Consultant
EAS is offering an intensive virtual seminar covering FDA's current Good Manufacturing Practice (GMP) requirements for Research and Development and Quality Control Laboratories. Topics include GMP regulations for physical, analytical, and microbiological laboratories including analyst training and qualification; the labs' physical facility and environment; instrument qualification, calibration and maintenance programs; laboratory sample control processes; the management of standards and chemicals; the management of data; and overall laboratory documentation. The development, verification, validation, control, and use of test methods as well as transfer thereof will also be discussed.
An entire session will be dedicated to the performance of thorough, timely, unbiased, well-documented, and scientifically sound Out-of-Specification (OOS) investigations since this is one of the most critical laboratory quality systems. Tips regarding establishing quality agreements with clients and handling the FDA during an inspection will also be provided.
FDA issues of concern will be highlighted throughout the program with emphasis placed on recent FDA regulatory or administrative actions. All of this will allow participants to gain an understanding of the importance of laboratory GMPs and how to meet FDA's requirements.
Who Should Attend
This program will benefit those involved in the Regulatory Affairs, Quality Control/Quality Assurance, Manufacturing, Research & Development, Validation/Qualification, laboratory analysts, supervisors and managers. It will be of particular interest to those charged with implementing, validating and maintaining laboratory compliance programs.
Agenda
Day 1, 12-4:30 pm eastern
Introduction and GMP Overview
Personnel
Laboratory Facility, Equipment, and Instrumentation
Sample Tracking
Chemical and Standards Management
Documentation and Data Management
Quality Incident Systems
Day 2, 12-4:30 pm eastern
Specifications and Testing
Material and Product Qualification
Test Method Validation / Verification
Out of Specification Investigations
Stability Programs
Being or Using a Contract Laboratory
Work Session
Laboratory GMP Exam
New Dates to be Announced
Want to be the first to know of the new dates of the next seminar? Add your name and email address to be added to the notification list.
Discounts
Two or more registrants from the same company – 10% use GROUP10 discount code at checkout)
Federal and State Government employees use GOV50 for a 50% discount*
* only one discount code may be used
Cancellations
EAS reserves the right to cancel the seminar if minimum participation has not been met two weeks prior to the start of the seminar. All registrations will be refunded in full.
Cancellations will be refunded minus a $95 processing fee up to two weeks prior to the start date of the seminar. After this date, no refunds will be given.
Terms and Conditions
By submitting this form you will be joining the nearly 20,000 who receive the monthly EASeNews regulatory newsletter. Please note EAS never shares your information and you may unsubscribe at any time.
On-line Training
EAS Consulting Group seminars are conducted virtually through Zoom. A link will be provided to each participant. To ensure an understanding with the instructional material, live student attendance and active participation in discussions via webcam is required. Students will demonstrate an understanding of learning objectives prior to receipt of any certificate of training.
Charlotte Peyton
Charlotte Peyton supports EAS dietary supplement and pharmaceutical clients from startup and growth through manufacturing and manufacturing support. Her expertise includes quality, regulatory and management, method development and method validation for FDA regulated drug, dietary supplement, and bioanalytical samples. She has extensive experience in writing validation protocols, reports and SOPs and assists with implementation of stability programs and report writing for drug and dietary supplement finished products.
Posted in Dietary Supplements, Seminar.