EAS and Food Safety News Complimentary Webinar
Food Fraud Mitigations and Testing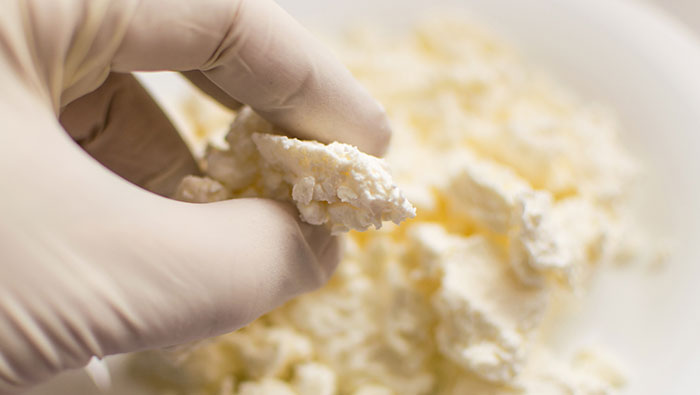 Presented by EAS Senior Directors,
Tim Lombardo, Food Consulting Services and
Maged Sharaf, Ph.D., Labeling, Cannabis and Claims Services
. 
Food Fraud is a global challenge, costing billions to the food industry and consumers as well as causing harmful effects to consumers. Whether trying to pass off cheap ingredients in the supply chain or introducing dangerous ones, Food Fraud is a crime, violating U.S. federal laws.
To address this rising concern, a recent release in the Global Food Safety Initiative (GFSI) standard includes new benchmarking requirements stating that food adulteration and food fraud mitigation are integral parts of food safety management systems. All GFSI benchmarked audits now either have, or will have, requirements for the integration of food fraud vulnerability assessments and mitigation plans. Additionally, the FDA Food Safety Modernization Act (FSMA) in the U.S. and pending European regulations continue to reinforce the need for the food industry to deter food fraud.
Learn how to protect your business from economic and intentional adulteration by recognizing warning signs and securing the right testing. We'll cover why and how Food Fraud became such a global problem as well as mitigation strategies to avoid falling victim including specific tests and tools that enable identification of nefarious products.
Food Fraud has never been more complicated or more urgent but a wealth of methodologies available today can provide details like never before.
Join EAS Consulting Group and Food Safety News for a deep dive into Food Fraud and what can be done to protect your business.
Tim Lombardo, Food Consulting Services
Tim Lombardo is a widely regarded expert in food safety and microbiology with over 25 years of direct experience leading these programs at a variety of manufacturing facilities. Tim's direct experience includes dairy, infant formula, baked goods, nuts and nut products, fruits and vegetables, meat and poultry, spices, color flavors and other ingredients and many others. He is a Lead Instructor through the Food Safety and Preventive Controls Alliance (FSPCA) in Preventive Controls for both Human and Animal Foods, is certified in Thermal / Aseptic Processing and Sterilization through the Better Process Control School and is a Lead Instructor for the HACCP Controls Alliance.
Prior to joining EAS, Mr. Lombardo was the Lead Staff Scientist at Eurofins where he oversaw microbiological harborage site investigations, facilitated Food Safety plan development and validation including Food Security, Food Defense/Intentional Adulteration and Food Fraud Plan Development. He also spent 17 years at Leprino Foods Company, in roles of increasing responsibility, culminating as the Corporate Manager of Sanitation where he provided corporate sanitation leadership and guidance to ten cheese and dairy ingredient manufacturing facilities, three of which manufactured infant formula ingredients. Additionally, he had responsibility for the firm's Food Safety/Quality Systems including GMPs, HACCP, Environmental Monitoring, Pest Control, Foreign Material Control, Traceability, and Ingredient Monitoring at various plants.
Mr. Lombardo is a published author and international speaker. He is a member of the Institute for Food Technology (IFT), the International Association of Food Protection (IAFP) and is a member of the US Hemp Authority Technical Committee. He is also a combat Veteran, having served in Operation Desert Shield and Desert Storm.
Maged Sharaf, Ph.D., Labeling, Cannabis and Claims Services
Maged Sharaf, Ph.D. is the Senior Director for Labeling, Cannabis and Claims Consulting Services. He facilitates food, dietary supplement and cosmetic label compliance reviews, develops marketing materials for FDA and FTC compliance, including claims substantiation, and conducts 21 CFR 111 audits, dietary ingredient and product reviews, specifications development and oversees client projects related to product detentions, NDI submissions and cannabis. He is an expert in botanical sciences and regulations.
Dr. Sharaf has a Ph.D. in Pharmaceutical Sciences from the University of Pittsburgh and is a well-regarded expert in 21 CFR 111 and 21 CFR 117. He has served as a volunteer expert with the U.S. Pharmacopeia (USP), since 2015, in the areas of nomenclature and labeling of official articles in different USP compendia, consolidation and development of safety-focused labeling standards for class and individual monographs and the creation and revision of general chapters to define nomenclature, labeling, and safety-related standards. At the USP, he chairs the Dietary Supplements and Herbal Medicines Nomenclature Joint Subcommittee and is a member of the Nomenclature and Labeling Expert Committee. He also volunteers in as a scientific advisor for the American Herbal Pharmacopeia, reviewer for the American Botanical Council, chair of the international HPTLC Association's Method Review Committee and its North America chapter, and is a member of the Specialty Committee of Traditional Chinese Medicines–Pharmaceutical Analysis, World Federation of Chinese Medicine Societies.
Prior to consulting, Dr. Sharaf was the Director of Scientific Business Development at CAMAG Scientific where he developed high-performance thin-layer chromatography (HPTLC) applications for different industries. He was also the Chief Science Officer for the American Herbal Products Association (AHPA) where he acted as the primary resource for all scientific undertakings of the Association. He was the USP Director of Foods, Dietary Supplements, and Herbal Medicines where he developed USP-NF standards, conceived the Herbal Medicines Compendium, and co-developed the Dietary Supplements Compendium.
He is the author of numerous peer reviewed studies and articles and has conducted scientific presentations and training all over the world.
About Food Safety News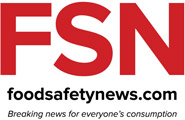 Food Safety News is the leading industry publication with more than 43,000 subscribers, avid and involved readers who receive our news every morning – Monday through Sunday. In addition, our social media following is approaching 300,000. Together, those numbers represent the heart of the business, academic, governmental and public audiences that are interested in the issues around food safety.
Because we are the most widely quoted international journal covering food safety issues no other publication can match our world-wide impact, either. Major food safety events in North America, Europe, Asia, and Africa come to us for help in promoting their conferences and seminars.
We actively promote or participate in such wide-ranging industry gatherings such as the Food Safety Summit, the IAFP Annual Meeting, The American Food Sure Summit and the Asia-Pacific Food Safety International Conference. Our coverage on food safety, recalls, outbreaks, policy and more makes us the one news space that pulls it all together for the food safety community.
Take a look at us today at foodsafetynews.com.
Posted in Foods, On Demand Webinar.