Distilling FSMA – Alcohol Beverages and the FDA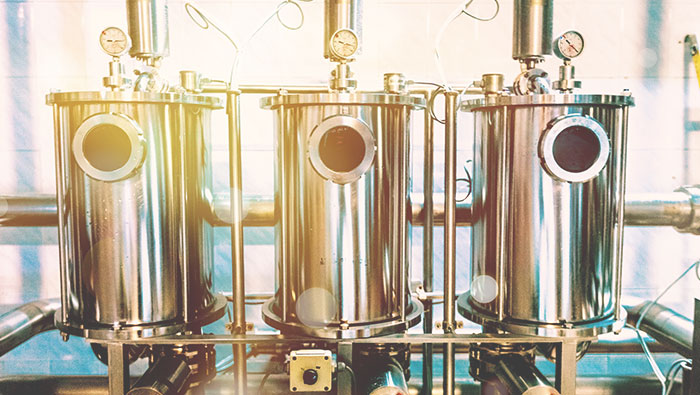 A complimentary webinar presented by
Charles Breen, Senior Advisor FSMA, EAS Consulting Group and John Messinger, Senior Attorney, Lehrman Beverage Law
. 
The question of which federal government agency(s) regulate alcohol beverages should be easy to answer. But, because beverages are also classified as "food," answering this question can be trickier than many people expect. While the Treasury Department's Alcohol and Tobacco Tax and Trade Bureau (TTB) has primary federal regulatory authority for most "hard" alcohol beverages, surprising to many is that the US Food and Drug Administration (FDA) regulates certain alcohol beverages, including wine or hard cider under 7% alcohol by volume and beer made without malted barley and/or hops, e.g. hard seltzers made from fermented sugar and kombucha. The regulatory story becomes even more complex as sometimes TTB will rely on FDA to render opinions related to the ingredients and labeling of alcoholic beverages under TTB's jurisdiction.
In addition, with Congress passing the 2011 Food Safety Modernization Act (FSMA) and FDA publishing seven (7) final rules and two (2) proposed rules related to food over the past six (6) years, FDA renewed their attention on alcohol beverages. This means manufacturers of many types of alcohol beverages must comply with all of the regulatory requirements for general food found in the FSMA regulations as well as having to meet TTB requirements.
There are many TTB and FDA regulatory threads twisted together in this alcohol beverage "rope." How does an alcohol beverage manufacturer determine which federal agency to engage with and which regulations are applicable? It may appear as a bureaucratic Gordian knot of sorts, but with the guidance of experienced industry members, it too can be solved.
Join EAS Consulting Group and Lehrman Beverage Law for a look at how the entire alcohol beverage sector is regulated at the federal level and the statutory as well as informal roles and responsibilities of TTB and FDA. This webinar is intended to unravel at least part of the Gordian Knot of alcoholic beverage regulations and provide some clarity.
John D. Messinger
John D. Messinger is an attorney at Lehrman Beverage Law, PLLC. He joined the firm in 2006 as a law clerk, after working as an intern and consultant with the World Bank, Legal Operations and Policy. John focuses on TTB labeling and formulation matters and also state compliance issues.
John has a particular interest in beer and craft beer issues, and he is an avid small-scale brewer. In addition, John is conversant with wine, spirits, label, permit, and formula issues. John has handled and expedited the applications for many DSP, wholesaler and import permits. John has been cited as an expert on alcohol beverage law by The New Jersey Law Journal.
Charles Breen
EAS Independent Advisor for FSMA, Charles Breen, joined the advisor team at EAS Consulting Group after a distinguished career at the FDA working in areas such as HACCP and LACF and BSE prohibited materials in the dairy. Mr. Breen has worked with the industry on compliance issues related to the Bioterrorism Act of 2003 and led the field and HQ professionals in developing and implementing surveillance and compliance programs, and initial FSMA training implementation. His attention to detail has garnered him an FDA Award of Merit, Outstanding Achievement and five Commissioner Special Citations.
Posted in Foods, On Demand Webinar.