With author and EAS independent consultant Kathy Knutson, Ph.D.
moderated by EAS independent consultant, Brad Douglass, Ph.D.
Join EAS for a live virtual book tour as independent consultant, Kathy Knutson launches her new book Food Safety Lessons for Cannabis-Infused Edibles covering the manufacturing evolution as cannabis moves from isolation to regulatory compliance.
The cannabis industry has unique challenges as cannabis-infused edibles are not regulated as food, drugs or dietary supplements at the federal level. Despite these current conditions, the industry is aware of the need to examine the safety of these edibles and prepare for a future of federal compliance. The book looks at the cannabis industry through a scientific lens to increase awareness and expertise in food safety within the field of cannabis-infused edibles.
Join Kathy and Brad for a reading, discussion and audience Q&A.
About Kathy Knutson, Ph.D.
Kathy Knutson, Ph.D. is a microbiologist and certified lead instructor for Preventive Controls for Qualified Individuals through the Food Safety Preventive Controls Alliance. She consults with companies in meeting FSMA requirements, including manufacturers in the cannabis industry as she educates on issues surrounding cannabis-infused food products for sale in states with medical and recreational use legislation. Kathy has a Ph.D. in Food Science from the University of Minnesota and prior to consulting worked as a Food Safety Educator and Proficiency Program Coordinator with the Northland Laboratories.
About Brad Douglass, Ph.D.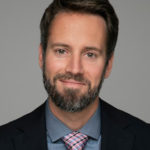 Brad Douglass, Ph.D. works with EAS clients utilizing regulatory affairs as a source of strategy and foresight for firms in FDA industries, including the emerging cannabis industry. He evaluates FDA/DSHEA/FTC compliance of dietary materials. Brad has experience in multiple technical, quality, and formulation roles in the dietary supplement and cannabis industries, offering recommendations that are sensitive to the realities of real-world business. Brad has a Ph.D. in Organic/Medicinal Chemistry from the University of Southern California.
Posted in Cannabis, Foods, On Demand Webinar.