An Introduction to Proposed FDA Tobacco Product Manufacturing Practices (TPMPs)

An EAS Complimentary On Demand Webinar 
Presented by Dean Cirotta, EAS Consulting Group President and Shelly Blackwell, EAS Consulting Group Senior Director for Dietary Supplement and Tobacco Services
.
Long anticipated by the tobacco manufacturing industry, the FDA has proposed the establishment of Tobacco Product Manufacturing Practices (TPMPs) for finished and bulk tobacco products. The proposed rule, if finalized, would set forth the requirements with which finished and bulk tobacco product manufacturers must comply in the manufacture, preproduction, design, validation, packing and labeling, and storage and distribution of finished and bulk tobacco products.
EAS Consulting Group has a long history of cGMPs support for FDA regulated industries including helping the tobacco industry prepare for the establishment of TPMPs and managing FDA inspections. To ensure your team is ready for these requirements, EAS Consulting Group is offering a free webinar to introduce and summarize key components of what the FDA is proposing.
The provisions of the proposed TPMPs are generally similar to other FDA regulated industry's current Good Manufacturing Practices (cGMPs), providing tobacco product manufacturers with flexibility in the manner in which they comply with the proposed requirements while assuring the protection of public health.
The proposed TPMP rule would:
Establish tobacco product design and development controls.
Ensure finished and bulk tobacco products are manufactured according to established specifications.
Minimize the manufacture and distribution of tobacco products that don't meet specifications.
Require investigations and identification of products that don't meet specifications in order to institute appropriate corrective and preventive actions (CAPA).
Establish traceability of all components or parts, ingredients, additives and materials, as well as each batch of finished or bulk tobacco product.
Enable addressing of inconsistencies with e-liquid product labeling compared to the actual concentrations in e-liquids.
Minimize or prevent the manufacture and distribution of tobacco products contaminated with foreign substances—such as metal, glass, and plastics—which have been found in tobacco products.
Dean Cirotta
EAS Consulting Group President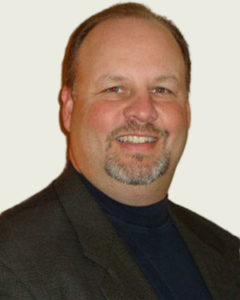 Dean Cirotta serves as President for EAS Consulting Group with management responsibility for all technical aspects of the company, including client relations and personnel. Prior to EAS' acquisition by the Certified Laboratories family of companies, Dean served as Partner and President/COO of EAS from 2012-2019. 
Mr. Cirotta is a highly accomplished executive in the pharmaceutical and dietary supplement industries, including executive management roles overseeing regulatory affairs, compliance, quality assurance/control, operations, manufacturing, laboratory operations and financial and corporate management. Additionally, he has been actively involved in tobacco regulatory requirements for over 13 years, expanding EAS client services and cementing EAS' reputation in the tobacco industry through the assessment and implementation of quality systems, in preparation for FDA Inspections and the anticipated TPMPs and supporting clients in hosting and managing FDA inspections.
Shelly Blackwell
Senior Director for Dietary Supplement and Tobacco Services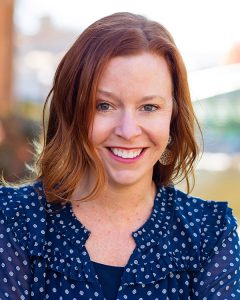 Shelly Blackwell brings over 22 years of quality and compliance experience in highly regulated environments to the EAS Consulting Group. After starting her career as a Microbiologist, she gained expert knowledge of a variety of domestic and international regulations while holding senior leadership positions in the dietary supplement, pharmaceutical, and medical device industries. These positions include 7 years as the Quality Assurance Director for GNC / Nutra Manufacturing and most recently leading the Quality Systems and Compliance Team at Bausch and Lomb in Greenville, SC.
Posted in On Demand Webinar, Tobacco.