Dietary Supplement Good Manufacturing Practices (GMP) Compliance Seminar
October 10, 12, 17, 19, 2023

 • Virtual Event
11am-4pm Eastern each day
The GMPs dictated in 21 CFR 111 have been in place for over a decade, but the FDA continues to issue numerous Warning Letters to the industry for a failure to comply with even the basic tenets of the regulation. In light of increased FDA oversight, a thorough review of industry rules for Good Manufacturing Practices (GMPS) is warranted.
In these unprecedented times, the dietary supplement industry is playing an essential role for the U.S. consumer. Never before have more questions been raised regarding Good Manufacturing Practices (GMPs), so we are offering our Dietary Supplement Good Manufacturing Practices (GMP) Compliance Seminar course virtually.
GMPs, dictated in 21 CFR 111, Current Good Manufacturing Practice in Manufacturing, Packaging, Labeling, or Holding Operations for Dietary Supplements, have been in place for over a decade. Even with the Food and Drug Administration's (FDA) efforts to ensure consistent manufacturing to established product specifications, industry confusion with the basic tenets of the regulation result in numerous FDA observations and Warning Letters. A thorough understanding of 21 CFR 111, as well as other statutory requirements is critical for compliance and safety for the consumer, both of which are required for the success of a company.
EAS Consulting Group Dietary Supplement GMP Seminar helps firms prepare for FDA enforcement by facilitating an understanding of compliance requirements for responsibilities of domestic and foreign firms who manufacture, label, pack or hold dietary supplements for sale in the United States, including those involved with the testing, quality control and distribution of supplements.
Instructed by two cGMP experts with 30+ years combined industry experience and a food and drug attorney, this intensive training program will help your firm stay on top of cGMP requirements.
Who Should Attend?
Individuals involved in management, regulatory affairs, and quality control/assurance in the manufacturing, labeling, packaging, storing and distribution of dietary supplements.
Consultants, auditors, attorneys and others interested in learning about the requirements of the new dietary supplement GMPs and how they should be applied.
At the Dietary Supplement GMP Seminar, You Will
Learn all of the requirements of 21 CFR 111 and other applicable statutory requirements.
Receive detailed practical guidance on how to apply these requirements at your facility.
Get coaching on how to prepare for an FDA inspection and avoid receiving a List of Objectionable Inspection Observations (Form FDA 483).
Be given an opportunity to demonstrate your understanding of GMPs in group work sessions.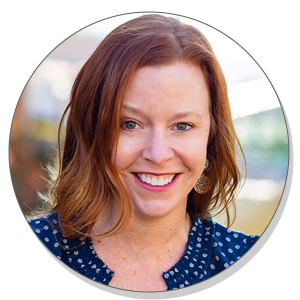 Shelly Blackwell
EAS Senior Director for Dietary Supplement and Tobacco Services
Shelly Blackwell brings over 22 years of quality and compliance experience in highly regulated environments to the EAS Consulting Group. After starting her career as a Microbiologist, she gained expert knowledge of a variety of domestic and international regulations while holding senior leadership positions in the dietary supplement, pharmaceutical, and medical device industries. These positions include 7 years as the Quality Assurance Director for GNC / Nutra Manufacturing and most recently leading the Quality Systems and Compliance Team at Bausch and Lomb in Greenville, SC.
Shelly's accomplishments while leading Quality teams include developing supplier qualification programs, sourcing and implementing electronic QMS systems, implementing inspection readiness programs resulting in improved regulatory standing, risk-based quality system development, data integrity program development, and numerous successful continuous improvement initiatives. She has lead FDA and other regulatory inspections throughout her career and is also a lead auditor herself, auditing raw material suppliers and finished product manufacturers all over the world. Shelly holds certifications from the American Society of Quality and the Institute of Food Technology and has a Biology degree from James Madison University.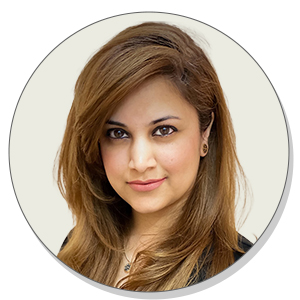 Aisha Qadeer Siddiqui
EAS Independent Consultant
Aisha Siddiqui is a Bio-Medical Engineer with exceptional analytical abilities and goal-directed thinking. She has over 10 years of diverse regulatory experience in manufacturing and contract manufacturing environments. Aisha has Quality Control/Quality Assurance expertise in Dietary Supplement and Food manufacturing facilities both in the US and EU. She facilitates third party certifications programs such as Halal, Kosher, Organic, Non-GMO and GFCO and has extensive knowledge of Regulations/GMPs. She is a former director of quality at Nature's Bounty Co. and is a certified Quality Auditor by American Society for Quality (ASQ).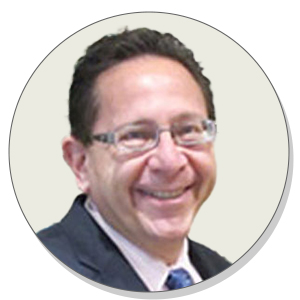 Marc Ullman
Of Counsel at Rivkin Radler, LLP.
Attorney Marc Ullman represents clients in matters relating to all aspects of the firm's practice, including Food and Drug Administration and Drug Enforcement Administration matters, regulatory issues, Federal Trade Commission proceedings and litigation. He practiced with one of New York's leading white-collar criminal defense firms for ten years, where he represented clients in both federal and state prosecutions, as well as numerous related civil matters and other litigations.
All seminar registrations are per person.
Discounts
Federal and State Employees may be eligible for a 50% discount. Contact Jessica Lloyd for more details.
Two or more employees from the same firm will receive a 10% discount, auto applied in cart within the same transaction.
* Only one discount code per transaction
Cancellation Policy
EAS reserves the right to cancel the seminar if minimum participation has not been met two weeks prior to the start of the seminar. All registrations will be refunded in full.
Cancellations will be refunded minus a $95 processing fee up to two weeks prior to the start date of the seminar. After this date, no refunds will be given.
Terms and Conditions
By submitting this form you will be joining the nearly 20,000 who receive the monthly EASeNews regulatory newsletter. Please note EAS never shares your information and you may unsubscribe at any time.
On-line Training
The EAS Consulting Group Dietary Supplement GMP Seminar will be conducted virtually through Zoom. A link will be provided to each participant. To ensure an understanding with the instructional material, live student attendance and active participation in discussions via webcam is required. At the conclusion of the training, students must complete a GMP exam with an acceptable score in order to receive their certificate of training. Each attendee will receive the entire presentation and a 21 CFR Part 111 Pocket Guide in advance of the course.
Virtual Seminar Dates and Times
The virtual seminar will take place from 11:00am – 4:00pm eastern. Please verify your schedule prior to registration. Attendance at each seminar date is expected.
In-House Seminar
EAS will conduct this seminar for individual firms upon request. Bringing the seminar in-house at your facilities can be a cost-effective alternative to train your employees. It also allows the program to be tailored to your particular needs. Contact us for a price quote. (571) 447-5500.
For More Information or Questions

Training Agenda
Dietary Supplement GMP Seminar
Day 1 – (11am – 4pm)
Introduction
FDA Authority and Enforcement and Current Good Manufacturing Practices (cGMP) Overview
Subparts A & P: Definitions and Records
Subpart B: Personnel
Subpart C: Physical Plant and Grounds
Subpart D: Equipment and Utensils
Documentation and Change Control
Work Session #1
Day 2 – (11am – 4pm)
Subpart E: Specifications and Testing
Subpart E: Representative and Reserve Samples
Subpart G: Components, Packaging and Labeling
Subpart F: Quality Control
Subpart J: Laboratory Operations
Work Session #2
Day 3 – (11am – 4pm)
Investigations and Material Reviews
Subparts H & I: Master Manufacturing and Batch Production Records
Subparts K & L: Manufacturing, Packaging, and Labeling Operations
Own Label Distributor cGMPs and Quality Agreements
Subpart M: Holding and Distribution Operations
Work Session #3
Day 4 – (11am – 4pm)
Dietary Supplement Test Methods
Dietary Supplement Stability Programs
Subpart N: Returns
Subpart O: Product Complaints
Managing FDA Inspections
Work Session #4
Exam