Presented by Tamika Cathey, EAS Independent Consultant
In the wake of COVID-19 pandemic, a number of enforcement discretion measures have been put in place by FDA, one of which pertains to the reporting of Serious Adverse Events (SAE) for dietary supplements which, in accordance to the Dietary Supplement and Nonprescription Drug Consumer Protection Act of 2006, require dietary supplement firms to submit all SAE accusations to the FDA within 15 business days of receipt of the complaint.
However, in light of COVID-19 that may result in increased employee absenteeism and other situations that limit company resources, the FDA is temporarily allowing for the "storage" of SAEs at the dietary supplement firm and then reporting those to the FDA within six months after normal operations are resumed.  This enforcement discretion is discussed in the recently issued FDA Guidance for Industry, Postmarketing Adverse Event Reporting for Medical Products and Dietary Supplements During a Pandemic.
Having a robust complaint handling system that allows for the identification, traceability, investigation, "storage" and submission of SAEs at a later date is, therefore a must. Learn factors that make for a GMP compliant complaint handling system including what must be included in SOPs, what documentation is required, how to conduct the investigation, how to develop a retention system and more.
Though COVID-19 is altering some normal day to day operations, firms cannot lose sight of their obligations under FDA to protect the consumer.
About the Presenter
Tamika Cathey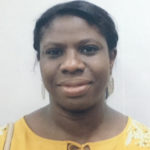 Tamika Cathey consults with an international client base on regulations pertaining to safety and quality of pharmaceuticals and dietary supplements. She evaluates client compliance readiness by conducting audits, risk assessments and mock FDA/GMP investigations and works to design improvement programs based on findings. Tamika has a B.S. in Biology from Greensboro College in North Carolina. Prior to consulting she held positions such as Associate Director, Regulatory Affairs for Charles River Laboratories, and Consumer Safety Officer at FDA's Atlanta District. She is a certified auditor with the Natural Products Association and holds FDA Level II certifications for the Clinical Bioresearch Monitoring Auditor and Drug Auditor Program.
Posted in Dietary Supplements, On Demand Webinar and tagged Tamika Cathey.