An Introduction to Upcoming Modernization of Cosmetics Regulation Act (MoCRA)
An EAS Complimentary On Demand Webinar 
Presented by John and Catherine Bailey, EAS Independent Consultants
.
The Modernization of Cosmetics Regulation ACT (MoCRA) of 2022 was signed into law at the end of December 2022, and will start being implemented at the end of 2023. MoCRA adds significant new authorities to the U.S. FDA and is the first major amendment to the Federal Food, Drug, and Cosmetics Act (FDCA) since its enactment in 1938. MoCRA will fundamentally change the way cosmetics are regulated in the United States. Among the new/changed requirements are:
Mandatory Facility Registration and Product Listing
Mandatory Good Manufacturing Practice Requirements (GMPs)
Mandatory Adverse Event Reporting
Records Access and Inspections
Mandatory Safety Substantiation
Expanded Labeling Requirements
New Enforcement Authorities
Clearly, MoCRA will have a significant impact on U.S. cosmetic manufacturers and marketers (and suppliers of ingredients). In order to comply with the Act (starting at the end of 2023), companies must begin initiating steps to implement compliant systems now.
To help make sure you are ready for these new requirements, EAS Consulting Group is offering a webinar to introduce MoCRA and describe the key requirements of the new law.
John Bailey, Ph.D.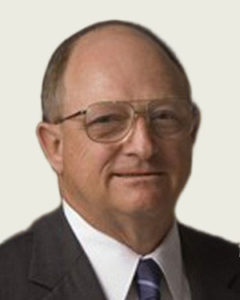 EAS Independent Advisor for Cosmetics and Colors, John Bailey Jr., Ph.D., is a former director of FDA's Office of Cosmetics and Colors. He also served in other prominent agency positions including that of director of the Office of Applied Research and Safety Assessment in the Office of Science. After his retirement from the agency in 2002, he joined the Cosmetic, Toiletry and Fragrance Association as director of cosmetic chemistry, and later joined the Personal Care Products Council as executive vice president for science.
Catherine Bailey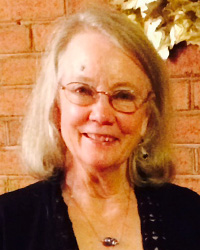 Catherine Bailey is an EAS independent consultant and former director in FDA's Division of Cosmetics and Compliance and serves as the Staff Scientist for the Personal Care Products Council where she participated in preparation of International Color Handbook, 4th edition and International Cosmetic Legal and Regulatory Database. Catherine assists EAS clients with cosmetic labeling issues and filing color additive petitions.
Posted in Cosmetics, On Demand Webinar.