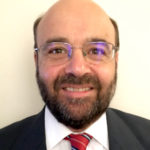 William (Bill) Scopa has over 30 years at Customs and Border Protection (CBP) at both ports of entry and Headquarters. During his 15 years at the ports, he processed import and export clearance of cargo and passengers. At Headquarters, as a Branch Chief, he led the development of policies and procedures addressing such areas as, intellectual property rights, anti-dumping and countervailing duties, and revenue collections. He spent several years leading CBP's trade enforcement efforts in targeting evasion such as misclassification and undervaluation. His last position was CBP's liaison to other government agencies to develop CBP import processing of imports for EPA, FDA, and DEA.
[Foods, Medical Devices]
Posted in Who's Who at EAS and tagged William Scopa.