Presented by: Marc Ullman, Of Counsel, Rivkin Radler LLP and Tara Lin Couch, Ph.D., Senior Director, Dietary Supplement and Tobacco Services
The 2018 Farm Bill answered many questions for the cannabis industry, but its message has also been largely misunderstood. Misinterpretations as to the legality of including cannabis as an ingredient in foods, herbal products, and dietary supplements have erroneously lead firms to begin planning and production of illegal products, and, in the case of those which legally include (by state) CBD ingredients there is often little regard or understanding of how to manage the quality, including product specifications for the production of a consistent and safe product. Join EAS Senior Tara Lin Couch, Ph.D. and special guest, Marc Ullman with Rivkin Radler for a dynamic and informative discussion on what the Farm Bill really means for the cannabis industry. What is FDA's position on cannabis and how are the states managing the patchwork of federal regulations that make this burgeoning industry so confusing? Finally, in those cases where companies are legally producing cannabis products, what steps should be taken to implement and improve upon sound quality systems?
About the Presenters
Tara Lin Couch, Ph.D., Senior Director, Dietary Supplements and Tobacco Services
Dr. Couch is a Ph.D. Analytical / Organic Chemist with exceptional analytical abilities and over 25-years of diverse laboratory and regulatory experience in academic, field, contract, and manufacturing environments. She is a sought-after expert on issues pertaining to Quality Control in both pharmaceutical and dietary supplement manufacturing facilities including the establishment of specifications and the development of well-organized, sophisticated laboratories. As a consultant Dr. Couch has assisted numerous dietary supplement companies with the development, improvement, and implementation of strong Quality Systems that are scientifically sound, efficient, practical, and compliant with all FDA regulations. She also performs mock FDA inspections, gap- analyses, and contractor facility audits. In addition, Dr. Couch provides GMP and laboratory trainings via seminar, webinar, and on-site presentations.
Marc Ullman, Of Counsel, Rivkin Radler LLP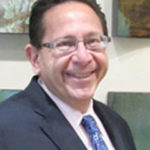 Attorney Marc Ullman represents clients in matters relating to all aspects of the firm's practice, including Food and Drug Administration and Drug Enforcement Administration matters, regulatory issues, Federal Trade Commission proceedings and litigation. He practiced with one of New York's leading white collar criminal defense firms for ten years, where he represented clients in both federal and state prosecutions, as well as numerous related civil matters and other litigations.
Posted in Cannabis, On Demand Webinar and tagged Marc Ullman, Tara Lin Couch.