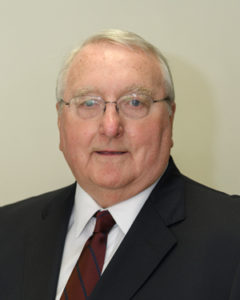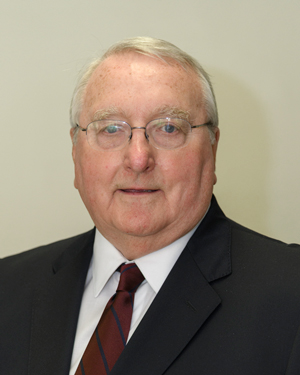 Welcome to the EAS-e-News, a free newsletter dedicated to those companies who work in FDA regulated industries.
FDA and USDA have been busy with new initiatives this month including a new FSMA Landing Page on the FDA's website, new CDRH guidance for RTA's for 510(k)s, a new Food Code Book for the retail sector, a new USDA electronic data platform and of course FDA's Voluntary Qualified Importer Program (VQIP). More details on the CDRH guidance can be found in this month's Drug/Device Corner and information on the Food Code Book and USDA electronic Data Platform can be found in the What's New on FDA's Website. It goes without saying that EAS independent consultants have been studying the new initiatives and are ready to assist with practical solutions to sometimes complicated questions.
I'll take just a few moments to highlight the Voluntary Qualified Importer Program (VQIP) here. VQIP, is a voluntary, fee-based program for importers that allows for those enrolled to have expedited review and importation of human and animal foods into the U.S. The VQIP program is only available to those applicants who have a three year unblemished history of importing foods into the U.S., demonstrating achievement and maintenance of a high level of control over the safety and security of their supply chains. VQIP is also only applicable for companies who import foods from a facility (or farm) certified under FDA's Accredited Third-Party Certification. EAS offers numerous services in the area of FSMA including readiness checks and helping companies prepare for the application and backup documentation for VQIP. The process is stringent, but for those companies who meet FDA's requirements, the expedition of imports can facilitate smoother business practices and a greater level of transparency of your company's food safety systems.
Our FSMA Perspective this month discusses additional new initiatives under FSMA, specifically the upcoming March 19th compliance dates for Importers of human food whose Small Business Foreign Supplier is required to comply with Preventive Controls for Human Foods (PCHF); Importers of animal food whose Large Business Foreign Supplier is subject to the Preventive Controls (PC) requirements in PCAF, but not to CGMP requirements; and Importers of animal food whose Small Business Foreign Supplier is subject to PCAF CGMP requirements. Understanding whether your company fits in the spectrum can be tricky and our Independent Advisor for FSMA, Charles Breen, lays out the specifics, as well as some exemptions here.
Our issue of the month is on the Twentieth Anniversary of Seafood HACCP and is particularly timely in light of numerous warning letters related to seafood imports recently. I hope you enjoy Tim Hansen's trip down memory lane and appreciate the urgency with which these HACCP requirements still apply.
EAS welcomes two new independent consultants this month who work in the food industry: Rudy Westervelt and Kathy Knutson. We are also delighted to have Dr. Robert "Robbie" Burns back with us on a full-time basis. EAS has a long tradition of bringing the best in industry talent on board as independent consultants and these three are no exception. I encourage you to read their bios in the Who's Who section.
FDA has released several guidance documents related to the Nutrition Facts label final rule, including a final guidance explaining how the FDA evaluates the scientific evidence supporting citizen petitions to add certain isolated or synthetic non-digestible carbohydrates to the regulatory definition of dietary fiber. This Final Guidance for Industry contains information pertinent to those who submit scientific evidence to FDA for use in the determination of whether added non-digestible carbohydrates meet the definition of "dietary fiber" as part of the regulations for nutrition labeling of food for declaring the amount of dietary fiber on the Nutrition and Supplement Facts labels. Final Guidance for Industry was also issued for a number of products where serving sizes can be reasonably consumed in one sitting. Draft Guidance for Industry was also released regarding the agency's intent to exercise enforcement discretion related to the use in the Nutrition Facts label of a symbol "†" on single-ingredient packages and/or containers of pure honey or pure maple syrup and on certain dried cranberry and cranberry juice products. The comment period for this draft guidance is now open and comments are due to the agency in the next 60 days.
Thank you for your interest in EAS and as always we encourage you to share this newsletter with your colleagues.
Posted in From the Desk of the Chairman and tagged Edward Steele.