EAS, SQFI and Food Safety News Offer a Complimentary Webinar
With long supply chains that can stretch around the world, Food Fraud is a hot topic for the food industry, consumers and government regulators. Food fraud's negative impacts cause financial harm to the food manufacturing industry and public harm while fostering consumer mistrust. Examples of food fraud can be found in many food sectors including spices, seafood, meat and dairy as well as more specific examples such as olive oil, honey, coffee and saffron, just a few.
Substituting cheap ingredients and food additives is called "economic adulteration", a violation of US federal law. In addition, when dangerous ingredients are used, crossing the line into "intentional adulteration" the crime is a felony, with the potential for jail time.
Learn what tools are available to food manufacturers and government regulators to combat this growing problem. Novel application of next-generation sequencing (NGS) screening and identification of multispecies which aims to improve food authenticity and tackle food fraud will be discussed.
How can you confirm suspicions of food fraud in order to avoid being a victim? What can you do to protect against food fraud and how can you ensure your products have all the safety nets in place to defend against intentional adulteration?
This webinar will provide a background on food fraud and provide an overview of tools available to meet the challenge of economic loss and consumer illness, injury or death caused by those with s nefarious, and potentially deadly, criminal intent.
Join Mehrdad Tajkarimi, Ph.D., EAS Independent Consultant and Leann Chuboff, VP of Technical Affairs at the Safe Quality Foods Institute (SQFI), co-sponsored by Food Safety News, for a webinar covering the many facets of food fraud and food defense and some of the mitigation strategies that must be put in place for prevention. Learn real world perspectives, definitions and solutions on a micro and macro level.
About the Presenters
About EAS Consulting Group

EAS Consulting Group continues 55 plus years of leadership in providing regulatory consulting to the industries regulated by FDA and other federal and state agencies. Our network of independent advisors and consultants enables EAS to provide comprehensive consulting, training and auditing services to the dietary supplement, pharmaceutical, food, medical device, tobacco and cosmetic industries. Whether the need is assistance with general FDA or USDA regulatory compliance or more specific needs such as product development, New Dietary Ingredient submissions, FSMA regulation compliance, generic or customized compliance trainings, 483 responses, product market withdrawals or recalls, mock-FDA audits, expert witness services, GRAS & food additive issues, dietary supplement labeling compliance or the development of a detailed import strategy and policy, EAS, with its over 150 consultants, former FDA compliance officials and industry experts, is able to assist. With vast expertise in FDA's policies and enforcement, EAS is the proven choice for assistance in FDA and other regulatory matters. easconsultinggroup.com
About Safe Quality Food Institute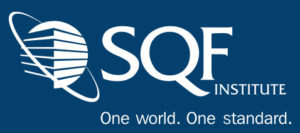 The Safe Quality Food (SQF) program is recognized by retailers and foodservice providers around the world as a rigorous, credible food safety management system. It is the only certification system recognized by the Global Food Safety Initiative (GFSI) that offers certificates for primary production, food manufacturing, food packaging, distribution and retail/wholesale grocers. This enables suppliers to assure their customers that food has been produced, processed, prepared and handled according to the highest possible standards, at all levels of the supply chain. Additionally as a division of the Food Marketing Institute (FMI), the SQF program incorporates continual retailer feedback about consumer concerns. This information is passed on to SQF certified suppliers, keeping them a step ahead of their competitors. https://www.sqfi.com/
About Food Safety News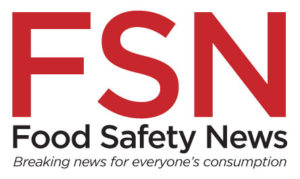 Food Safety News pulls together a team of talented journalists to provide timely reporting on food safety issues. Our original, in-depth reports are published daily, and are complemented by contributed articles and opinion pieces written by food safety leaders from every sector of the industry. Our reporters have been granted access to the White House, the Supreme Court, and multiple Congressional offices alongside the nation's leading newspapers and media networks and provide outstanding, award-winning coverage of topics ranging from policy and politics to foodborne illness outbreaks to sustainability, science and research.http://www.foodsafetynews.com
Posted in Foods, On Demand Webinar and tagged Leann Chuboff, Mehrdad Tajkarimi.