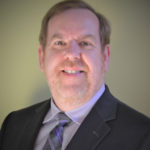 Stephen Cammarn is an expert in pharmaceuticals and personal care products with a particular focus on quality assurance of manufacturing, research and development. Prior to consulting Dr. Cammarn built a career at The Procter & Gamble Company where he oversaw quality assurance and quality control in plants across six continents and had direct oversight in areas such as formulation, process engineering, and technical services. Dr. Cammarn's doctorate is in Pharmaceutical Science from The University of Cincinnati and his bachelors are in Chemical Engineering from Ohio State University.
[Dietary Supplements, Drugs]
Posted in Who's Who at EAS and tagged Stephen Cammarn.