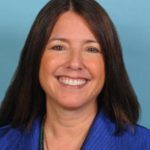 Robin Guy is a board certified toxicologist and quality assurance consultant with more than thirty-five years of experience including nineteen years in industry (pharmaceutical toxicology & food ingredient safety assessment) and over nineteen years as an independent consultant. She is an expert in nonclinical toxicology, regulatory and Good Laboratory Practices (GLPs), designing/coordinating toxicology studies and programs, monitoring toxicology studies at CROs, preparing regulatory submissions, including GRAS Notices, upgrading labs to GLP quality and conducting GLP audits, and developing and presenting professional training courses worldwide. Prior to becoming a consultant, she served for eleven years as a toxicologist with The NutraSweet Company/Monsanto, and for eight years with G.D. Searle & Co.
[Dietary Supplements, Drugs, Foods]
Posted in Who's Who at EAS and tagged Robin Guy.