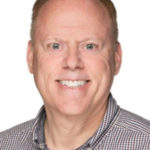 Dr. Robert Post is a former food industry executive, White House and regulatory agency executive, and university instructor with expertise in food science and nutrition. His roles in the food industry have included leading nutrition and regulatory affairs; corporate health and wellness programs; and food and health communications to support marketing and customers/sales. He has also directed legislative affairs, food ingredient specifications and approvals, food product design and innovation, food labeling and nutrition labeling strategies, design, and compliance; and brand communications strategies for customers, consumers, and health professionals. In the Federal sector, Rob directed the agencies that set the Dietary Guidelines for Americans, created MyPlate(.gov), and the national nutrition evidence library, supporting the White House as a key nutrition advisor. All roles involved expert mining of food and nutrition research and setting research pipelines for product design and product and process claims substantiation. Prior to consulting Rob was the Senior Director for Chobani Health and Wellness and Regulatory Affairs. He also served as the Executive Director for Center for Nutrition Policy and Promotion in the U.S. Department of Agriculture.
[Dietary Supplements, Foods]
Posted in Who's Who at EAS and tagged Robert Post.