Presented by Julie Litz, EAS Independent Consultant, and Allen Sayler, Senior Director, Food Consulting Services
A global pandemic does not negate our responsibility and requirement to maintain Food Safety in food production plants and adhere to FSMA policies set forth by the FDA. In fact, in an era of reduced workforce, supply chains may be disrupted, critical contracted services such as cleaning and pest control may unavailable and you may not be able to get critical supplies.
Join EAS independent consultant, Julie Litz, and Senior Director for Food Consulting Services, Allen Sayler for a look at practical steps you can take to ensure your FSMA obligations are being met in this challenging time. From PCQI to FSVP, any policy and personnel changes must meet the CFR 117 cGMP requirements. Keep your employees and your customers safe.
About the Presenters
Julie Litz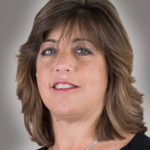 Julie Litz's career as a quality director has covered Food, Dietary supplement and Animal Feed industries. She has extensive experience in setting up food safety plans for manufacturing facilities and transitioning a facility from food regulation compliance (CFR 117) to Dietary Supplement regulation compliance (CFR 111). She is HACCP certified and PCQI certified in both Human Food, and Animal Feed. In addition, she has conducted audits at foreign facilities and worked with companies on FSVP compliance. She has also conducted biotechnology research in academic and commercial settings. She has extensive knowledge in validation and verification procedures, clinical trials, IACUC requirements for animal protocols, animal experimentation and expert understanding of biotechnology techniques.
Allen Sayler
Allen Sayler is the Senior Director for Food Consulting Services at EAS with expertise in the areas of food processing, particularly in the area of dairy processing, infant formula, bakery products, food additives, botanical products and food packaging as well as GSFI Third-Party Certification programs such as Safe Quality Foods (SQF).
Posted in Foods, On Demand Webinar and tagged Allen Sayler, Julie Litz.