Pharmaceuticals · Medical Devices · Biologics · Foods · Dietary Supplements · Cosmetics · Tobacco Products
| | |
| --- | --- |
| 1700 Diagonal Road, Suite 750; Alexandria, VA 22314 · (571) 447-5500 | May 2018 |
From the Desk of the Chairman
Dear Reader,

Ed Steele, Chairman
and CEO

Welcome to EAS-e-News, the free newsletter for industries regulated by the FDA.

I would first like to congratulate our Independent Advisor for Food Law and Regulation, Steve Armstrong, who was presented with the Service to FDLI award at the FDLI Annual Conference. Steve, as many of you know, was the former chief law counsel at the Campbell Soup Company and after retirement joined EAS in a consulting capacity where he provides expert guidance on issues surrounding product development, labeling and claims and more. More information is included in the EAS in Action section of this issue.

The Center for Tobacco Products (CTP) director, Dr. Mitch Zeller, confirmed at TMAs 103rd Annual Meeting held on Tuesday April 10, 2018 that FDA is actively working on a number of priorities that he called "Foundational Rules and Guidances". This includes the issuing of the Tobacco Product Manufacturing Practice (TPMP) Rule, which is how CTP terms GMPs. This announcement has been long awaited by industry and firms should begin reviewing processes in preparation for TPMP guidance. You may wish to read more on this announcement in an overview prepared by President and COO, Dean Cirotta.

Additionally, FDA has issued an update to the substantial review process for provisional substantial equivalence for tobacco products in order to work through a huge back log in applications. More information on both of these developments can be found in the What's Happening at FDA section of this newsletter.

Fans of our handy EAS pocket guides will be glad to know that we have just released our fourth – this one covering the Foreign Supplier Verification Program and Voluntary Qualified Importer Program. These 4"x6" guides are intended to quite literally fit into your pocket and are a convenient way to have regulations at hand while on the factory floor, allowing you to earmark pages of particular importance, take notes, etc. The FSVP pocket guide is available for $10 on the EAS Products page of our website, along with our other pocket guides covering dietary supplement, and pharmaceutical GMPs and FSMA.

Our new partnership with FoodMinds, announced in last month's EAS-e-News has been gaining traction and media coverage with a recent article in Nutra Ingredients. We invite you to learn more about this innovative collaboration which aims to help food companies with their most challenging product marketing claims.

We welcome new consultants Dawn Wydner, Richard White, Andrea Yablunosky, Dee Duffy, and Bryan Armentrout to our network. I encourage you to read more about their expertise in Who's Who.

Lastly, if you or your business is on LinkedIn, I encourage you to link with EAS. You'll be able to learn the latest happenings with us, keep on top of the latest information affecting our industry and collaborate with like-minded folks whose primary interest is keeping our FDA regulated consumer products safe and compliant with applicable laws and regulations.

Thank you for your interest in EAS. As always, please reach out to me with any questions and feel free to share this newsletter with any friends and colleagues.

Sincerely,

Ed Steele
Chairman and CEO

Upcoming EAS Seminars

Food Labeling Compliance Seminar
Alexandria, VA
May 29-30, 2018

Food Labeling Compliance Seminar
Kansas City, MO
September 24-25, 2018

Dietary Supplement Labeling Compliance Seminar
Kanas City, MO
September 26-27, 2018

Upcoming EAS Webinars

Foreign Supplier Verification Program – What Does it Mean for You?
(En Espanol)
Gusatvo Gonzalez, Ph.D.
June 6, 2018

Voluntary Qualified Importer Program – An Expedited FDA Food Import Release Program
Domenic Veneziano
June 26, 2018

The OTC Monograph System – Past, Present, and Future
Susan Crane
July 31, 2018

Quality Systems for the Cannabis Industry – Preparing for State GMP Regulations
Tara Lin Couch, Ph.D.
August 6, 2018

Upcoming Presentations and Conferences
| | |
| --- | --- |
| | |
Issue of the Month
By Gustavo M. Gonzalez, Ph.D.
Gustavo Gonzalez, Ph.D.
(Food Safety)

So, you decided to have clean labels for your products, now what do you do? You are not alone in your pursuits of this endeavor. A couple of years ago, I was approached by a marketing department when they wanted to make certain claims in their product lines and one of the phrases they used was "we want to say that our labels are clean because our clients want this", so I asked them, 'What do you mean by clean?" And of course, having several people in that meeting, I got several different ... [more]
Who's Who at EAS
Gustavo Gonzalez, Ph.D. is a Food safety, regulatory compliance and quality leader with 24 years' experience driving strategic planning and implementation the policies and procedures that govern food safety and quality programs that align with current and industry food safety, quality, and R&D trends and best practices. He is an expert in a range of food sectors, quality and safety systems and other programs such as allergen control/prevention, auditing functions, distribution systems, environmental monitoring, FSMA, GFSI, retail operations, sanitation, team building, and training. Prior to consulting, Dr. Gonzalez was the Corporate Director of Food Safety and Regulatory Compliance for Jack in the Box, Inc. He has a Ph.D. in Meat Science from Iowa State University.
We invite you to join Dr. Gonzalez on June 6, 2018, at 1:00 pm Eastern when he will present a webinar on the requirements of the Foreign Supplier Verification Program in Spanish. Click here to reserve your seat.
Dawn Wydner, Ph.D.
(Pharmaceuticals and Medical Devices)

Dawn Wydner, Ph.D.

Dawn Wydner, Ph.D., consults in pharma and medical devices, providing proactive compliance and application of quality oversight in all aspects of operational strategy, coordination and conduct. Prior to consulting she was the Senior Director of BioResearch, Quality and Compliance at Janssen Research & Development, LLC where she oversaw GxP regulatory requirements and compliance issues and provided guidance on GCP/GLP mock inspections and audits of clinical investigators, CROs, SMOs, sponsors/monitors, animal laboratories and IRBs. She is a sought-after speaker, sharing her expertise on topics such as Sponsor Monitor Inspection Management and Expectations, Inspection Readiness and FDA Trends, Analytical Risk Management.
Richard White
(Food)

Richard White

Richard White is a former Director of Codex and International Standards Policy at the Grocery Manufacturers Association. Prior to GMA, he had a career serving US public interests as the Senior Director, Sanitary and Phytosanitary Affairs at the Office of the US Trade Representative and as the Senior Advisor for International Activities in the Office of the Assistant Administrator for Prevention, Pesticides and Toxic Substances at the Environmental Protection Agency. As a consultant he provides expert advice and services regarding international standards, national policies and regulations on food safety and animal and plant health with a focus on the activities of the Codex Alimentarius Commission (CAC) and its subsidiary bodies.
Andrea Yablunosky
(Food)

Andrea Yablunosky

Andrea Yablunosky's focus is product development, labeling compliance, and risk mitigation for issues pertaining to USDA/FSIS. With a background in food science and nutrition she is well-versed in policy development, product reformulations and promotions, recall preparedness and effective recall management. Prior to consulting Andrea was the Director of Government Affairs at ConAgra Foods where she advised the company business units on implications of FDA and USDA policy objectives.
Dee Duffy
(Food)

Dee Duffy

Dee Duffy has over thirty years of experience in regulatory food labeling and a passion for saving companies money by helping them comply with public health information regulatory standards. She has worked with numerous food manufacturers like Johnsonville and Birchwood Foods on products available in grocery outlets like Kroger, Publix, and H-E-B, to help ensure new product packaging can go on shelves with minimal risk.
Bryan Armentrout
(Food)

Bryan Armentrout

Bryan Armentrout is an expert in international CPG, and dairy, quality, system development, Safe Quality Foods, (SQF), Hazard Analysis and Critical Control Points (HACCP), design control, auditing, troubleshooting, recall and crisis management, and process improvement. Prior to consulting he was the Vice President of Quality Assurance and Food Safety with Boulder Brands and the Vice President of Quality Assurance and Food Safety at CSC Sugar, LLC. He has a history of benchmarked and proven success leading companies to more efficient and compliant processes.
FSMA Perspective
by Tara Lin Couch, Ph.D., EAS Senior Director of Dietary Supplement and Tobacco Services and Allen Sayler, EAS Senior Director for Food Consulting Services
| | |
| --- | --- |
| Tara Lin Couch, Ph.D. | Allen Sayler |
In this month's FSMA Perspective we would like to bring your attention an article co-written by Senior Directors Tara Lin Couch, Ph.D. and Allen Sayler and published in the Natural Products Insider on April 30, 2018 which covers how FSMA differs for dietary supplements and foods and the challenge of understanding which parts of Preventive Controls for Human Foods and Foreign Supplier Verification Program impact the dietary supplement industry.
In 1994 the Dietary Supplement Health and Education Act (DSHEA) created a new, legal class of food, called "dietary supplements," which created a new subcategory of FDA-regulated foods. Many parts of the Food, Drug and Cosmetic Act (FD&C) still apply to dietary supplements; however, DSHEA carved out unique regulatory exemptions and requirements for dietary supplements. Achieving a correct and complete understanding of the FDA regulatory requirements applicable to ... [more]
This article was reprinted with permission from Natural Products Insider.
Ask the Expert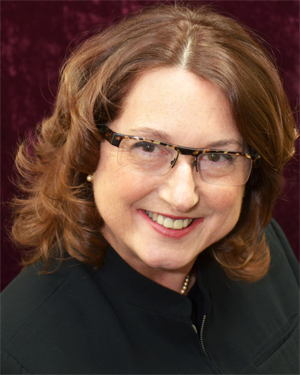 Kathy Knutson, Ph.D.
(Food)
This month's Ask the Expert is answered by Independent Consultant, Kathy Knutson, Ph.D. Kathy is a lead instructor for Preventive Controls for Human Food (PCHF) Preventive Controls Qualified Individual (PCQI), and trained in the prevention of Intentional Adulteration (IA). Each month EAS experts tackle one question sent in by readers. To ask your question, click here.
Question: How can implementing a GMP system for regulatory compliance also streamline business at a cannabis facility?
Knutson: I am a food microbiologist with expertise in food safety. I work with the food industry in writing Hazard Analysis and Critical Control Point (HACCP) and food safety plans. I find myself using the same food safety knowledge from the food industry, in the cannabis-infused edibles industry. It makes sense because it is all just food that must be ... [more]
What's New on FDA's Website
April Updates
Listed below are links to new additions to the FDA website for the month of April, 2018. Use of this section of EAS-e-News is intended to provide an "easy" way to keep current with FDA news and information.
What's New at FDA
The U.S. Food and Drug Administration has issued a final rule to extend the compliance dates for updating Nutrition Facts and Supplement Facts labels, from July 26, 2018, to January 1, 2020, for manufacturers with $10 million or more in annual food sales. Manufacturers with less than $10 million in annual food sales will receive an extra year to comply – until January 1, 2021. The agency published a proposed rule to extend the compliance date in September 2017, and this rule finalizes that extension. This approximately 18-month extension will provide sufficient time to transition to the new version of the Nutrition Facts label.
FDA released Guidance for Industry on highly concentrated caffeine in dietary supplements. FDA considers products which only or primarily consist of pure or highly concentrated caffeine and are sold as dietary supplements to be adulterated under section 402(f)(1)(A) of the FD&C Act [21 U.S.C. § 342(f)(1)(A)] due to the significant or unreasonable risk of illness or injury under the conditions of use recommended or suggested in the labeling or, if no conditions for use are ... [more]
FDA recently responded to a letter from congressional representatives regarding product safety in the dietary supplement industry. In the letter, dated April 12, 2018 the agency states that safety, product integrity, and informed decision-making are the prioritization factors used to determine enforcement and regulation strategies for the dietary supplement industry which is now a $40 Billion market with up to 80,000 products through a supply ... [more]
At TMAs 103rd Annual Meeting held on Tuesday April 10, 2018, Dr. Zeller confirmed that FDA is actively working on a number of priorities that he called "Foundational Rules and Guidances". This includes the issuing of the Tobacco Product Manufacturing Practice (TPMP) Rule which is required by Section 906(e) of the Tobacco Control Act addressing Good Manufacturing Practice (GMP) Requirements, which the FDA now calls TPMPs. Mr. Zeller made it clear that the FDA is "hard at work" ... [more]
EAS Consulting Group would like to bring to your attention an FDA Center for Tobacco Products announcement regarding updates to the Provisional Substantial Equivalence review process. Substantial equivalence (SE) is the most commonly used pathway by which tobacco products may obtain premarket authorization. Whether SE reports were submitted Provisionally, (products introduced into commercial distribution between February 15, 2007, and March 22, 2011) or are now ... [more]
The FDA released inflation-adjusted values for six FSMA regulations covering 2016-2017. These values are particularly noteworthy for smaller businesses that may not be covered, may receive an exemption, or have later compliance dates based on their sales being less than the indicated value. In addition, certain businesses subject to the Preventive Controls for Human Food, Preventive Controls for Animal Food, Produce Safety, Foreign Supplier Verification Programs ... [more]
EAS in Action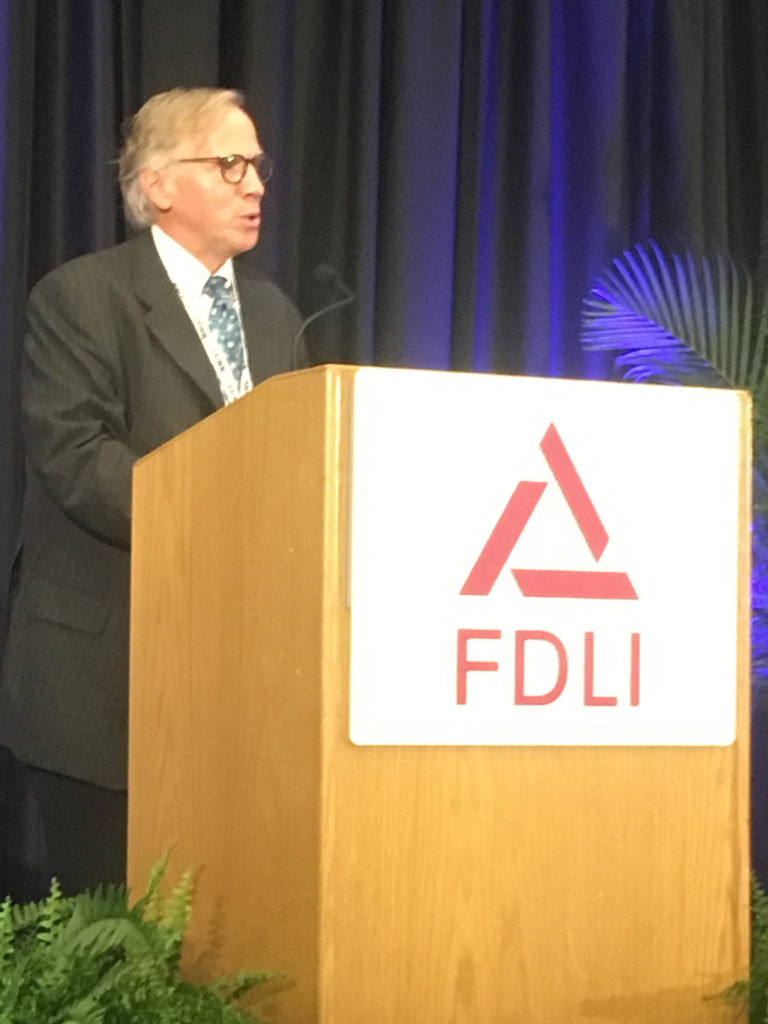 Steve Armstrong is the winner of the 2018 Service to FDLI award, presented at this year's FDLI Annual Conference held in Washington, D.C. Steve is the former chief law counsel at Campbell Soup Company and has been consulting with EAS, providing expert opinion and strategy in the areas of product development and labeling since 2016. Steve is a sought-after speaker and writer, particularly on the subject of GMOs and other claims. His contributions to FDLI and the industry through his own efforts and as a representative of EAS facilitate greater industry understanding and promotion of ethical and sound practices.
You may read Steve's most recent article on due diligence, mergers and acquisitions and considerations when purchasing a 21st Century Food Company in a recent Natural Products Insider.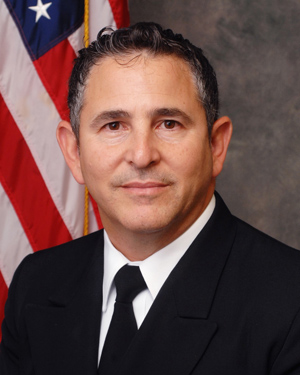 Domenic Veneziano
EAS is pleased to be invited speakers at two sessions as part of the FDLI Annual Conference. Independent Advisor for Import Operations, Domenic Veneziano, spoke Friday, May 4, 2018, at a session on International Harmonization Efforts. Mr. Veneziano is a former director of the FDA's Division of Import Operations, where he spent ten years overseeing FDA's import operations program and providing leadership, guidance, and direction to approximately 1,000 field investigators in more than 320 U.S. ports of entry.
Please join Domenic at the June 26, 2018 EAS Webinar on VQIP which will delve more deeply into this option for expedited entry of products to the U.S. market.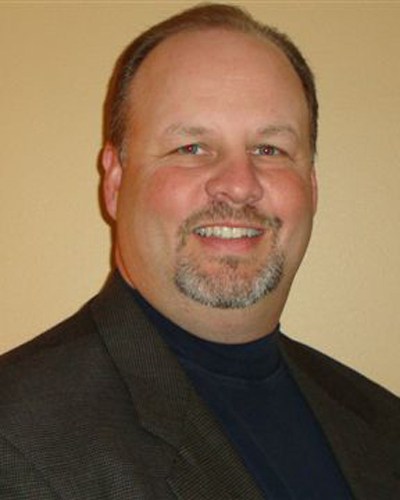 Dean Cirotta
Dean Cirotta, President, and COO moderated a May 3, 2018, panel session called FDA Center Directors: Center for Tobacco Products (CTP). The discussion included priorities and goals for the Center as well as feedback on issues facing the industry. As noted in the What's Happening at FDA section of this EAS-e-News, FDA is actively working on Good Manufacturing Practice equivalents for the tobacco industry, which is called Tobacco Product Manufacturing Practices. EAS has been actively following this development and is able to provide guidance on expected compliance requirements.
Allen Sayler
Senior Director for Food Consulting Services, Allen Sayler, will speak on how FSMA impacts the dietary supplement industry during the Dietary Supplement Regulatory Summit, taking place May 16, 2018, in Washington, DC. The Dietary Supplements Regulatory Summit is the collaboration between AHPA, CHPA, CRN, NPA, and UNPA -- the trade associations representing the dietary supplements industry and will feature updates and insights from FDA and industry regulatory experts, and will focus on the key regulatory compliance issues facing the dietary supplements industry.

EAS will be exhibiting at the upcoming fourth annual Food Defense Conference to be held May 22-24, 2018 in Minneapolis. Senior Director for Food Consulting Services Allen Sayler will be in attendance along with experts from around the world to discuss and learn from each other about the current state of food defense.
EAS Consulting Group is offering a full line-up of educational opportunities through our informative webinar series. These 45-minute webinars are an opportunity to get up to the minute regulatory information on the latest topics pertaining to FDA regulated industries, with time for questions after the presentation. Reserve your seat today!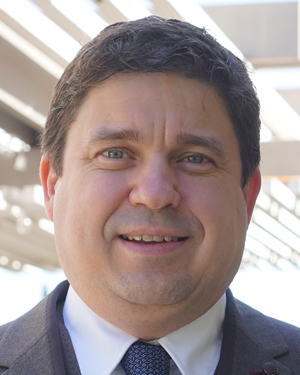 Gustavo Gonzalez, Ph.D.
Gustavo Gonzalez, Ph.D., will present EAS's first Spanish language webinar titled Foreign Supplier Verification Program - What Does it Mean for You? targeted towards foreign firms exporting foods into the U.S. This complimentary webinar will cover FDA requirements and documentation necessary to comply with the increased requirements of the Food Safety Modernization Act. Join us on June 6, 2018, at 1:00 pm Eastern. For more information on this free webinar and to register, click here.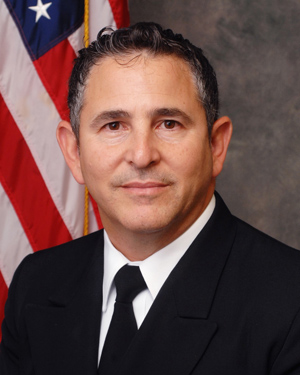 Domenic Veneziano
Independent Advisor for Import Operations and former FDA Director of Import Operations, Domenic Veneziano, will host a webinar focusing on the specific requirements and applications of the Voluntary Qualified Importer Program (VQIP) on June 26, 2018, at 1:00 pm Eastern. VQIP is a fee-based, voluntary application whereby firms who meet certain food safety and import history requirements may receive expedited review and entry of their products into the US market. VQIP will take effect in October 2018 so it is now time to determine eligibility and apply to be included in the program. Join Domenic on June 26th by clicking here. There is a $99 registration fee associated with this webinar.
Susan Crane
Independent Advisor for OTC Drugs and Labeling, Susan Crane, will host a webinar July 31, 2018, at 1:00 pm Eastern on OTC monographs. Join her for a better understanding of how to read and interpret the different sections of the monograph and translate the required elements into a Drug Facts panel. She'll also discuss what the future might hold for OTC drugs as Congress considers changes to the monograph system. This webinar is complimentary and you may register by clicking here.
Tara Lin Couch, Ph.D.
Tara Lin Couch, Ph.D., Senior Director for Dietary Supplements and Tobacco Services, will present a webinar on August 6, 2018, at 1:00 pm Eastern to help cannabis firms prepare for cannabis Good Manufacturing Practices (GMPs). As states begin to regulate legalized cannabis, the concern of how GMPs apply to this unique industry cannot be understated. While regulations vary from state to state the quality systems under which cannabis products are grown and manufactured have similarities that can begin to pave the way for putting practices and procedures in place to meet compliance expectations, including those of testing and quality control of in-process materials, finished batches and packaged/labeled products. The time is right for the cannabis industry to begin assessing manufacturing processes and implementing sound and effective quality systems in order to begin preparing for GMP regulations. Stay ahead of the curve, standardize your product quality and be a leader in your industry. Join Tara on August 6, 2018, at 1:00 pm Eastern for this free webinar by clicking here.
Tara Lin Couch, Ph.D.
Senior Director for Dietary Supplement and Tobacco Services, Tara Lin Couch, Ph.D., will speak on Implementing Compliance Controls to Meet New Sophisticated cGMP Standards at the June 18-20, 2018 ACI-CRN's Annual Legal, Regulatory and Compliance Forum on Dietary Supplements conference which will be held in New York City. Tara will be covering various topics including:
Understanding the FDA's more sophisticated approach to dietary supplement cGMPs
Comprehending how this potential enforcement ramp-up may lead to an uptick in 483 observations
Reassessing cGMPs in the context of cleanliness, safety, and testing for raw materials as based on this new approach
Identifying the right test for the right ingredient within the context of cGMP standards
Heather Fairman
Independent Consultant, Heather Fairman has published two articles recently. One in Food Processing Magazine focuses on the positive impact of workplace safety programs on corporate culture. Next, she wrote about five "golden rules" for co-packers to stay competitive and profitable for Natural Products Insider. In addition to being a gifted writer and expert consultant on quality control and quality assurance issues, Heather serves as a Technical Advisor for the SIDS DOCK Island Women Open Network (IWON), an intergovernmental organization of Small Island Developing States (SIDS), which has all the rights and privileges of a United Nations organization comprised of 32 countries and who are embarking on developing a raw material market for the herbal supply-chain.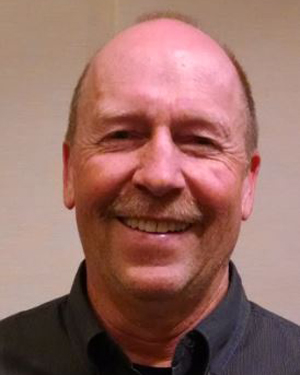 Gabe Miller
Gabe Miller, an expert in Food Safety Programs has written an article for the Cannabis Industry Journal on how solid food safety programs can help make cannabis products safer and save businesses a lot of time and money.
Gabe spoke at the upcoming University of Madison Cleaning and Sanitation Short Course on sanitary equipment design on May 1. Gabe is a specialist in troubleshooting food safety and quality problems and has extensive experience in evaluating electrical, mechanical and equipment systems. He is a 3-A Sanitary Standards Inc. Certified Conformance Evaluator (CCE) who works with food processing equipment design and engineering companies to advance hygienic design.
Steve Murphy will present a session called "Time for Change; Indicators of Public Health Concern for Raw Milk and Processed Dairy Products" at the upcoming American Dairy Science Association Annual Meeting taking place June 24-27, 2018 in Knoxville. Says Murphy, "Regulatory standards used as indicators of conditions considered public health risks for Grade "A" milk and milk products fall under FDA's Grade "A" Pasteurized Milk Ordinance (PMO). These standards have not changed in decades. This overview will present a perspective based on current science on where changes are warranted."
Order Publications and Regulatory Tools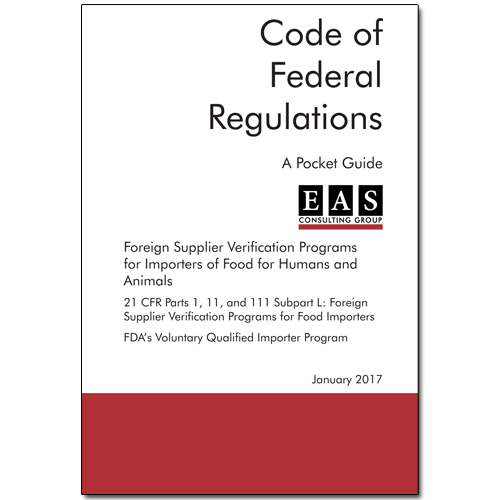 A 4″x6″ bound copy of 21 CFR Parts 1, 11, and 111 Subpart L, Foreign Supplier Verification Programs for Food Importers as well as FDA's Voluntary Qualified Importer Program, designed to fit in shirt pockets of management and plant personnel.
EAS has a wide array of products to aid in your company's regulatory compliance.
To view the products that EAS sells visit our products page.
Consulting · Auditing · Training · Submissions · Label Reviews · Expert Witness · Import Procedures, Recalls