Pharmaceuticals · Medical Devices · Biologics · Foods · Dietary Supplements · Cosmetics · Tobacco Products
| | |
| --- | --- |
| 1700 Diagonal Road, Suite 750; Alexandria, VA 22314 · (571) 447-5500 | March 2018 |
From the Desk of the Chairman
Dear Reader,
Important Dates to Remember
GMP Compliance Online Short Course
Part 2: March 1, 2018

EAS Food Labeling Compliance
Earlybird Deadline: April 10, 2018
Upcoming EAS Seminars
Dietary Supplement Labeling Compliance Seminar
Logan, UT
March 5-6, 2018

Dairy Processing 101
Logan, UT
March 7-9, 2018

Dietary Supplement Good Manufacturing Practices (GMP) Compliance Seminar
Denver, CO
April 4-5, 2018

Developing and Implementing SQF Systems – a Training Partnership with HACCP Consulting Group
Stillwater, OK
April 10-11, 2018

Developing and Implementing SQF Systems – a Training Partnership with HACCP Consulting Group
Philadelphia, PA
May 21-22, 2018

Food Labeling Compliance Seminar
Alexandria, VA
May 29-30, 2018
Upcoming EAS Webinars
Upcoming Presentations and Conferences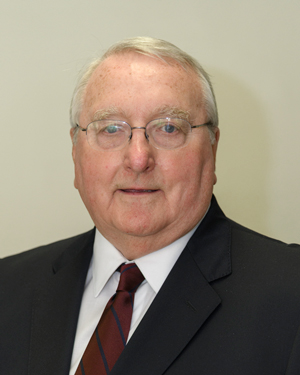 Ed Steele, Chairman
and CEO
Welcome to the EAS-e-News, a free newsletter dedicated to those companies who work in FDA regulated industries.
FDA and USDA have been busy with new initiatives this month including a new FSMA Landing Page on the FDA's website, new CDRH guidance for RTA's for 510(k)s, a new Food Code Book for the retail sector, a new USDA electronic data platform and of course FDA's Voluntary Qualified Importer Program (VQIP). More details on the CDRH guidance can be found in this month's Drug/Device Corner and information on the Food Code Book and USDA electronic Data Platform can be found in the What's New on FDA's Website. It goes without saying that EAS independent consultants have been studying the new initiatives and are ready to assist with practical solutions to sometimes complicated questions.
I'll take just a few moments to highlight the Voluntary Qualified Importer Program (VQIP) here. VQIP, is a voluntary, fee-based program for importers that allows for those enrolled to have expedited review and importation of human and animal foods into the U.S. The VQIP program is only available to those applicants who have a three year unblemished history of importing foods into the U.S., demonstrating achievement and maintenance of a high level of control over the safety and security of their supply chains. VQIP is also only applicable for companies who import foods from a facility (or farm) certified under FDA's Accredited Third-Party Certification. EAS offers numerous services in the area of FSMA including readiness checks and helping companies prepare for the application and backup documentation for VQIP. The process is stringent, but for those companies who meet FDA's requirements, the expedition of imports can facilitate smoother business practices and a greater level of transparency of your company's food safety systems.
Our FSMA Perspective this month discusses additional new initiatives under FSMA, specifically the upcoming March 19th compliance dates for Importers of human food whose Small Business Foreign Supplier is required to comply with Preventive Controls for Human Foods (PCHF); Importers of animal food whose Large Business Foreign Supplier is subject to the Preventive Controls (PC) requirements in PCAF, but not to CGMP requirements; and Importers of animal food whose Small Business Foreign Supplier is subject to PCAF CGMP requirements. Understanding whether you company fits in the spectrum can be tricky and our Independent Advisor for FSMA, Charles Breen, lays out the specifics, as well as some exemptions here.
Our Issue of the Month is on the Twentieth Anniversary of Seafood HACCP and is particularly timely in light of numerous warning letters related to seafood imports recently. I hope you enjoy Tim Hansen's trip down memory lane and appreciate the urgency with which these HACCP requirements still apply.
EAS welcomes two new independent consultants this month who work in the food industry: Rudy Westervelt and Kathy Knutson. We are also delighted to have Dr. Robert "Robbie" Burns back with us on a full-time basis. EAS has a long tradition of bringing the best in industry talent on board as independent consultants and these three are no exception. I encourage you to read their bios in the Who's Who section.
FDA has released several guidance documents related to the Nutrition Facts label final rule, including a final guidance explaining how the FDA evaluates the scientific evidence supporting citizen petitions to add certain isolated or synthetic non-digestible carbohydrates to the regulatory definition of dietary fiber. This Final Guidance for Industry contains information pertinent to those who submit scientific evidence to FDA for use in the determination of whether added non-digestible carbohydrates meet the definition of "dietary fiber" as part of the regulations for nutrition labeling of food for declaring the amount of dietary fiber on the Nutrition and Supplement Facts labels. Final Guidance for Industry was also issued for a number of products where serving sizes can be reasonably consumed in one sitting. Draft Guidance for Industry was also released regarding the agency's intent to exercise enforcement discretion related to the use in the Nutrition Facts label of a symbol "†" on single-ingredient packages and/or containers of pure honey or pure maple syrup and on certain dried cranberry and cranberry juice products. The comment period for this draft guidance is now open and comments are due to the agency in the next 60 days.
EAS will cover these issues and more in detail during our next Food Labeling Compliance seminar which will take place in Alexandria, VA May 29-30, 2018. We also are scheduling a regulatory update concerning food labeling regulations which will be held May 31, 2018, also in Alexandria. More details will be available soon.
Thank you for your interest in EAS and as always we encourage you to share this newsletter with your colleagues.
Sincerely,



Ed Steele,
Chairman
Issue of the Month
By Tim Hansen, Independent Consultant
HACCP, of course, stands for Hazard Analysis Critical Control Point, is a highly effective preventive control system for foods and other commodities. "Have a cup of coffee and pray" was how one skeptical USDA union official described HACCP implementation in meat and poultry processing plants when it was implemented in the early 2000's. It is an example of some of the reservations public health officials had as early as 1980. FDA implemented this systematic control ... [more]
Who's Who at EAS
Tim Hansen
(Foods)

EAS Independent Consultant Tim Hansen is a former director of the seafood division in FDA's Center for Food Safety and Applied Nutrition and a former director of the seafood inspection program for the National Oceanic and Atmospheric Administration (NOAA) Fisheries. He previously served in other roles in NOAA's seafood program, prior to which he was a product supervisor for the Fleischmann's Yeast Division, Nabisco Brands, in Sumner, WA. Earlier in his career, he served as a supervisor in the New England Fish Company, Seattle, WA and subsequently as a QA manager for British Columbia Packers in South Bend, WA and in Naknek, Alaska. Tim consults with clients on all matters of HACCP, with a particular focus on seafood.
Kathy Knutson, Ph.D.
(Foods)

Kathy Knutson, Ph.D. is a microbiologist and certified lead instructor for Preventive Controls for Qualified Individuals through the Food Safety Preventive Controls Alliance. She consults with companies in meeting FSMA requirements, including manufacturers in the cannabis industry as she educates on issues surrounding cannabis-infused food products for sale in states with medical and recreational use legislation. Kathy has a Ph.D. in Food Science from the University of Minnesota and prior to consulting worked as a Food Safety Educator and Proficiency Program Coordinator with the Northland Laboratories.
Rudy Westervelt
(Foods)

Rudy Westervelt works in foods with a particular focus on solving problems related to dairy food quality, loss reduction, employee safety results, throughput, and cost control. Rudy is a Board Member of World Food Trace, Inc., a non-profit creating a tool to instantaneously trace products through the global food supply chain and is a member of the Global Food Traceability Pilot Project which developed a universal coding system for manufactured food products with a searchable database for rapid identification of source in cases of contamination. Rudy has a Masters of Science in Meat Science and Muscle Biology from the University of Connecticut and an undergraduate degree in Animal Science from Cornell University. Prior to consulting, Rudy spent his career at the Kroger Company.
Robert Burns, Ph.D.
(Infant Formula)

Though not a new independent consultant for EAS, we are pleased that Robert "Robbie" Burns, Ph.D., an expert in infant formula is now more readily available to EAS clients after stepping down from the Grocery Manufacturers Association as former Vice President of Health and Nutrition Policy. Dr. Burns is an asset to EAS Clients looking to develop infant formula and his readiness to assist clients greatly enhances our roster of food science experts. Prior to GMA, Dr. Burns was the former Global Nutrition and Scientific Affairs Director at Cadbury Schweppes where he worked to establish consistent global standards and strategies for the improvement of new product pipelines and capacities to reliably deliver nutrition-based product and communication initiatives. Prior to Cadbury, he was at Mead Johnson Nutritionals where he worked with Pediatric Nutritionals. Robbie has a Ph.D. in Nutritional Biochemistry from Queens University in Belfast, Ireland with Postdoctoral Research Fellowships at the Universities of Nottingham and Illinois, Urbana-Champaign. He is the author of nearly 50 papers and articles and has been an invited speaker at dozens of international symposiums and conferences.
| | |
| --- | --- |
| | |
FSMA Perspective
By Charles Breen, Independent Advisor for FSMA
Charles Breen
The next FSMA/FSVP compliance date is March 19, 2018. FDA enforcement activities begin for:
Importers of human food whose Small Business Foreign Supplier is required to comply with Preventive Controls for Human Foods (PCHF);
Importers of animal food whose Large Business Foreign Supplier is subject to the Preventive Controls (PC) requirements in PCAF, but not to CGMP requirements;
Importers of animal food whose Small Business Foreign Supplier is subject to PCAF CGMP requirements
Drug and Device Corner
Medical Device manufacturers and importers, please make note of the upcoming FDA Adverse Event codes update. Per the FDA eMDR System Enhancements website, the list of FDA Adverse Event codes accepted in F10 and H6 will be updated to harmonize with the IMDRF Adverse Event Reporting Terminologies. This update will affect the Device Problem Codes and Manufacturer Evaluation Codes, which correspond to IMDRF Annexes A through D. Future updates will harmonize all remaining ... [more]
Ask the Expert
EAS is pleased to introduce a new column in our EAS-e-News called Ask the Expert. Each month our expert consultants and Senior Directors will answer one question sent in by readers (edited if applicable to remove identifying information). If you'd like to submit a question, please use the "contact us" link on our website.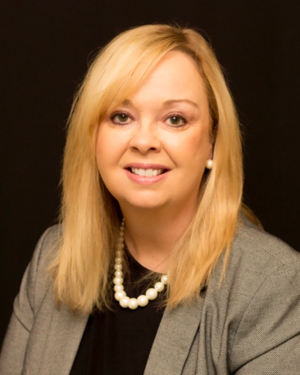 Karen Dixon
(Manufacturing)
This month's Ask the Expert question is on training requirements in a manufacturing facility is answered by EAS Independent Consultant, Karen Dixon.
Karen has a strong focus on the development and implementation of FDA readiness programs including processes, compliance considerations and integration within all levels of an organization. Her unique combination of expertise in operations, training systems, finance, product quality, Quality Management Systems, regulatory affairs and ISO-9001-2015 makes her a valuable asset to EAS clients. She has held positions such as Manager, Quality Management System at Altria and Philip Morris USA and is a Certified Quality Auditor (CQA) with the American Society for Quality.
Question: How can I ensure our company offers effective training for all levels of employees at our manufacturing facility?
Dixon: In an FDA regulated manufacturing environment, the importance of a solid training program is critical to meeting your quality system requirements. Most manufacturing companies are faced with 'doing more with less' and often training is a burden. There are several solutions that can address training efficiencies and enhance the overall knowledge ... [more]
What's New on FDA's Website
February Updates
Listed below are links to new additions to the FDA website for the month of February, 2018. Use of this section of EAS-e-News is intended to provide an "easy" way to keep current with FDA news and information.
The Center for Food Safety and Applied Nutrition has released the 2017 Food Code Book which includes science-based guidance for reducing known risks of foodborne illness. Originally designed for foods offered at the retail and food service locations, it has been widely adopted by state, local, tribal and territorial regulatory agencies that regulate restaurants, retail food stores, vending operations and food service operations in schools, hospitals, nursing homes, and child care centers. EAS Consulting Group offers services to the retail and food service industries and would be glad to discuss your specific questions on regulatory compliance and enhanced food safety. Contact Allen Sayer, Senior Director for Food Consulting Services at asayler@easconsultinggroup.com
USDA has launched a new a new electronic data platform that includes Market News Information by commodity such as dairy, fruits and vegetables, livestock and tobacco. The platform also includes resources which are of interest to USDA and FDA regulated industries, such as the pesticide data program, organic reports, and food safety. EAS would be glad to help you to better understand data found the in the reports and how they pertain to your business. Contact Allen Sayler at asayler@easconsultinggroup.com
EAS in Action

EAS Consulting Group is honored to be a member of the Food Drug Law Institute and is pleased to be invited speakers to a number of upcoming events.
Independent Consultant, Mark Nelson, will present an introductory session on Overview of U.S. Food Law and Regulation of Food at the Intro to Food Law on April 10th from 8:35-9:35am. This event will take place at the law firm of Hogan Lovells US LLP. Mark is the retired Director of Scientific Affairs at Nestle where he oversaw a wide range of FDA and USDA regulated products.
Kaiser Aziz speaking at Introduction to Biologics and Biosimilars on New, Emerging, and Continually Interesting Issues – March 21, 2018 1:45 p.m. – 3:30p.m. This event will be held at the law firm of Holland and Knight in Washington, D.C. Dr. Aziz has been an independent consultant for EAS since 2012 and spent his career at FDA working his way to the position of Director, Division of Mechanics and Material Science in FDA's Office of Science and Technology where he developed guidance for FDA bio-mechanical, material and Toxicology Research Testing programs.

Steve Armstrong will present a session on innovative claims at the third annual law conference in Denver, April 19-20, 2018. Steve will be part an esteemed group of speakers including Susan T. Mayne, PhD, Director, Center for Food Safety and Applied Nutrition (CFSAN) at FDA and US Food and Drug Administration (FDA) and Peter Lurie, MD, MPH, Executive Director and President for the Center for Science in the Public Interest. Learn more about innovative foods and other hot topics in food law.
Through EAS' partnership with HACCP Consulting Group, we are pleased to announce a number of additional SQF courses on Developing and Implementing SQF Systems. Upcoming courses include Stillwater, OK April 10-11 and in Philadelphia, PA on May 21-22.
This two-day seminar Developing and Implementing SQF Systems provides instruction, examples, exercises and tools necessary for successfully implementing an SQF System. It is one step in the qualification process for SQF Practitioners and an excellent choice for all food safety team members.

EAS staff and independent consultants are presenting numerous topics for Consumer Healthcare Products Association (CHPA)'s OTC Academy Webinar Series.
On March 6th, Senior Director of Dietary Supplements, Tara Lin Couch, Ph.D. will present on Conducting a Scientifically Sound Out of Specification (OOS) Investigation. Our Senior Director for Pharmaceuticals, Bryan Coleman, will present on Managing FDA Inspections on March 27th and EAS Senior Advisor, Robert Fish will discuss Responding to 483s and Warning Letters on April 17th.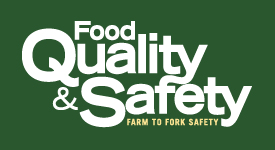 EAS Independent Consultant, Rob Carper, has written an article on how audits are an integral part of the food safety system for Food Quality and Safety Magazine. "Food safety plans must be monitored and verified throughout the year, making sure the entire written food safety program is being supported with detailed records at the right frequency, capturing operational data," Carper says. Also, he says, annual audits protect the company and the consumer by ensuring products are manufactured using adequate Food Safety Fundamentals (prerequisite programs and other requirements); Food Safety Plans, such as HACCP; and Quality Plans (a requirement for SQF Level 3 certification).

EAS Independent Consultant Heather Fairman contributed to a Q and A in Natural Products Insider on Successfully Choosing and Maintaining a Contract Manufacturing Partnership. Heather was part of a panel of experts that discussed contract manufacturing aspects that a brand owners should evaluate in a potential contract manufacturer, what should be outlined in an agreement and what ongoing quality assurance (QA) checks a brand owner should conduct during the partnership.
Order Publications and Regulatory Tools
This 115-page Food Label Handbook is a must-have for food companies working to develop labels that comply with FDA's final rule. Developed by EAS Independent Consultant, Gisela Leon, the guide includes information on how changes to nutrient values are listed and how those changes impact claims. The Food Label Handbook is just one of the resources included as part of our comprehensive two-day Food Labeling Compliance Seminar.
EAS has a wide array of products to aid in your company's regulatory compliance.
To view the products that EAS sells visit our products page.
Consulting · Auditing · Training · Submissions · Label Reviews · Expert Witness · Import Procedures, Recalls