A free monthly newsletter published by EAS Consulting Group, LLC for the industries regulated by FDA.
Pharmaceuticals · Medical Devices · Biologics · Foods · Dietary Supplements · Cosmetics · Tobacco Products
| | |
| --- | --- |
| 1700 Diagonal Road, Suite 750; Alexandria, VA 22314 · (571) 447-5500 | January 2018 |
From the Desk of the Chairman
Dear Reader,
Upcoming EAS Seminars
Developing and Implementing SQF Systems
Chinese Camp, CA
February 6-7, 2018

Developing and Implementing SQF Systems
Dayton, OH
February 26-27, 2018

Dietary Supplement Labeling Compliance Seminar
Logan, UT
March 5-6, 2018

Dairy Processing 101
Logan, UT
March 7-9, 2018
Upcoming EAS Webinars
Upcoming Presentations and Conferences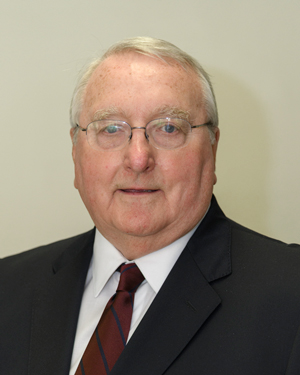 Ed Steele, Chairman
and CEO
Welcome to the January 2018 issue of EAS-e-News, our free news update for industries regulated by the Food and Drug Administration.
As with any new year, we are excited for all it will bring – anticipating new product innovation, compliance dates for regulatory requirements and expectations by the agency on matters affecting our industry.
Speaking of new product innovation, December saw a number of new efforts by the agency including a comprehensive technical framework and regulatory pathway for manufacturers of medical device products created on 3D printers. The agency has even approved its first drug which, through a porous matrix created on a 3D printer, enables patients suffering from seizures to benefit from the drugs more quickly.
This emerging technology is advancing quickly. Scientists at CDER are researching how 3D printing of drugs impacts inactive ingredients and other drug components and engineers at CDRH are investigating the effects of design changes on safety, performance, fit and functionality. In a Guidance document released in December, FDA clarifies thoughts on 3D printing device design, testing of products and quality system requirements. This is an exciting time in the device industry and we look forward to the innovations in years to come!
Our Issue of the Month article on pharma data integrity is written by Independent Consultant, Brian Nadel. Brian discusses validation concerns and reminds us that electronic data systems must be validated at each site, using company specific systems. He also reminds us that once FDA finds some of a company's data to be unreliable, it considers all of the data unreliable. Stay vigilant to avoid problems down the line.
We welcome three new independent consultants – Gustavo Gonzales, Ph.D., Steve Cammarn, Ph.D. and Karen Dixon. Dr. Gonzales has a long history of assisting the food industry with safety and regulatory compliance, having held roles at Sillliker, Specialty Foods Group and Jack in the Box, and Dr. Cammarn is an expert in pharmaceuticals and personal care products with a particular focus on quality assurance of manufacturing, research and development and Ms. Dixon is a specialist in the area of tobacco who most recently oversaw Quality Management Systems at Altria.
In addition, I would like to congratulate Cathryn Sacra who has been promoted to Director of Labeling and Cosmetics. Cathryn has been with EAS since 2008, serving in roles of increasing responsibility. She is an asset who, in her new role, will have direct oversight of projects focusing on the labeling of foods, dietary supplements and cosmetics. I'd also like to welcome Susan Catloth who is joining EAS as the office manager.
In this issue you will read about three expanded partnerships for EAS in the areas of SQF, pharmaceutical and OTC regulatory training. We look forward to working with HACCP Consulting Group (SQF), CfPIE, (Pharmaceutical) and CHPA (OTC) to bring the best information on regulatory requirements to the widest audience. We look forward to seeing you at one of our upcoming seminars and webinars.
We are also introducing a new section called "Ask the Expert". We receive numerous questions through the Contact Us link on our website, many of which we feel would be of interest to industry-at-large. In this new section, our Independent Consultants and Senior Directors will answer common questions of concern, removing any company-specific information of course. We hope you'll find this new section to be of interest and we invite you to submit any questions that you'd like to "Ask the Expert" here.
As always, thank you for your interest in EAS and we invite you to share this newsletter with your colleagues.
Best Wishes for the Holiday Season,
Sincerely,



Ed Steele,
Chairman
Issue of the Month
By Independent Consultant, Brian Nadel
Data Integrity needs to be taken seriously in the pharmaceutical industry today and always! The FDA has issued many Warning Letters and Import Alerts to dosage form and Active Pharmaceutical Ingredient (API) manufacturers in the past several years. Manufacturers need to understand that once FDA finds some of your data to be unreliable, then they consider all your data unreliable. Many companies continue to use paper records [21 CFR Part 11 does not require you to use ... [more]
Who's Who at EAS
Brian Nadel
(Drugs)

Brian Nadel works with domestic and international clients on matters of FDA compliance and Current Good Manufacturing Practice Regulations (GMPs) as they relate to pharmaceuticals (OTC, prescription and APIs). Mr. Nadel conducts quality based audits, mock-FDA inspections and inspection readiness audits to assess site compliance to applicable requirements and assists with FDA-483/Warning Letter remediation and responses as well as general quality system CAPAs. Mr. Nadel has been a consultant since 2012, with prior careers at both FDA and industry. Mr. Nadel was the Senior Director, US Quality & Compliance and GMPs at Sanofi-Aventis, and Senior Compliance Manager, Corporate Quality & Compliance, GMP Compliance Assessment at Forest Laboratories, Inc.. Mr. Nadel also worked as a compliance officer and investigator at FDA's Center for Drug Evaluation and Research.
Cathryn Sacra
Director for Labeling and Cosmetic Consulting Services

EAS clients who need assistance in the area of labeling and cosmetics are well familiar with Cathryn Sacra, who was recently promoted to Director of Labeling and Cosmetics. Cathryn has been with EAS since 2008, serving in positions of increasing responsibility. She holds an undergraduate degree from Harvard University.
Susan Catloth
Office Manager

Susan Catloth recently joined EAS as office manager. Susan brings a wealth of organizational and skills and experience to the team and will assist with various projects as well as provide front-line communication and service for those contacting EAS home office. Prior to EAS she worked at the Motley Fool where she held the positions of Project Manager, Investing Team, and Video Operations Manager. Susan's skills in video and content production will enable EAS to expand our digital training platforms.
Stephen R. Cammarn, Ph.D.
(Pharmaceuticals)

Stephen R. Cammarn, Ph.D.

Stephen Cammarn is an expert in pharmaceuticals and personal care products with a particular focus on quality assurance of manufacturing, research and development. Prior to consulting Dr. Cammarn built a career at The Procter & Gamble Company where he oversaw quality assurance and quality control in plants across six continents and had direct oversight in areas such as formulation, process engineering and technical services. Dr. Cammarn's doctorate is in Pharmaceutical Science from The University of Cincinnati and his bachelors is in Chemical Engineering from Ohio State University.
Karen Dixon
(Tobacco)

Karen Dixon

Karen Dixon consults in the area of tobacco. She has a strong focus on the development and implementation of FDA readiness programs including processes, compliance considerations and integration within all levels of an organization (Regulatory Affairs, Quality System, OSHA, ISO, Sarbanes-Oxley). Her unique combination of expertise in operations, training systems, finance, product quality, Quality Management Systems, regulatory affairs and ISO-9001-2015 makes her a valuable asset to EAS clients. Karen has held positions such as Manager, Quality Management System at Altria and Philip Morris USA. She has an MBA from Montreat College in North Carolina and is a Certified Quality Auditor (CQA) with the American Society for Quality.
Gustavo Gonzales, Ph.D.
(Foods)

Gustavo Gonzales, Ph.D.

Dr. Gonzales has a long history of regulatory compliance strategic planning. He is an expert in food safety and quality with a particular expertise in meat sciences and has a 24-year track record of implementing policies and procedures that align with industry R&D trends and best practices at companies such as Jack in the Box and Specialty Foods Group. Dr. Gonzales works in a variety of food sectors on programs such as allergen control/prevention, auditing functions, distribution systems, environmental monitoring, FSMA, GFSI, retail operations and sanitation. He has a Ph.D. in Meat Science from Iowa State University with certifications as a Food Safety Manager, International Dairy Foods Association HACCP, and is a Lead Instructor for FSPCA Preventive Controls for Human Foods.
FSMA Perspective
By Charles Breen, Independent Advisor for FSMA
Charles Breen
The coming year will be a busy one for food firms as the compliance date for 14 components of the FSMA Final Rule come into effect. FDA has published a helpful tool, Key Dates for Compliance, which runs through 2024 and this quick, color-coded reference offers a handy visual for determining when the compliance date for each area of FSMA goes into effect.
Of particular note is the compliance date of January 26, 2018 for the Produce Safety Requirement for large firms, (except ... [more]
Ask the Expert
EAS is pleased to introduce a new column in our EAS-e-News called Ask the Expert. Each month our expert consultants will answer one question sent in by readers. If you'd like to submit a question, please use the Contact Us link on our website.
Allen Sayler
Today's question is answered by Allen Sayler, EAS' Senior Director for Food Consulting Services and pertains to testing of Listeria species or monocytogenes. This question was posed at our recent webinar focusing on Listeria and the full list of questions asked by webinar participants as well as their responses is provided here.
Question: Is it recommended to test for Listeria species or monocytogenes for all four environmental monitoring zones as well as a finished product for RTE foods?
Sayler: It is not practical or financially possible to establish a finished product testing protocol for RTE foods that is statistically valid. Therefore, a limited finished product testing program that describes taking at least one sample for each day's production or for each production lot would provide an ... [more]
Drug and Device Corner
We would like to highlight one of the Draft Guidances issued by the FDA this month.** The U.S. Food and Drug Administration proposed a new, risk-based enforcement approach to drug products labeled as homeopathic. This proposed new approach would update the FDA's existing policy to better address situations where homeopathic treatments are being marketed for serious diseases and/or conditions but where the products have not been shown to offer clinical benefits. It also covers ... [more]
What's New on FDA's Website
December Updates
Listed below are links to new additions to the FDA website for the month of December, 2017. Use of this section of EAS-e-News is intended to provide an "easy" way to keep current with FDA news and information.
EAS in Action

EAS is pleased to partner with the Consumer Healthcare Products Association (CHPA) starting in January 2018 for a five-part webinar series focusing on a number of topics of interest to the industry. EAS Independent Consultants will present topics on Managing Foreign FDA Inspections, Adverse Events Reporting, Conducting a Scientifically Sound OOS Investigation, Managing Domestic FDA Inspections and Responding to 483s and Warning Letters, all of which are open to CHPA members and non-members.
January's webinar on Managing Foreign FDA Inspections is presented by Peter Saxon. He'll discuss regulatory problems often found in FDA inspections, how OAI (Official Action Indicated) results are categorized by the FDA and the ensuing consequences, and on-going steps companies can take in an effort to maintain good oversight of facilities.
EAS Consulting Group is pleased to partner with HACCP Consulting Group, a Safe Quality Foods Institute (SQFI) Training Center, for training programs aligned with the SQF Code, edition 8.
The next seminar in Chinese Camp, CA, February 6-7, 2018 followed by Dayton, OH, February 26-27, 2018 is on Developing and Implementing SQF Systems. This course provides instruction, examples, exercises and tools necessary for successfully implementing an SQF System. This is one step in the qualification process for SQF Practitioners and an excellent choice for all food safety team members.

We are also pleased to announce the expansion of our regulatory training seminars in the area of pharmaceuticals through a partnership with CfPIE (the Centers for Professional Education and Excellence). CfPIE is a training company focusing on technical aspects of pharmaceutical, medical device, biotech and cosmetics industries and EAS Independent Consultant Priya Jambhekar and independent Advisor for Pharmaceutical Submissions, Albert Yehaskel will instruct courses on Preparation of FDA Submissions and Communicating with FDA, and Stability Programs for Determining Product Shelf Life. The first offering of these courses will be held at the CfPIE headquarters in Malvern, PA in March, with additional courses to follow throughout the year in Boston, Los Angeles and Berlin. Detailed information can be found on the CfPIE webpage.

EAS President and COO, Dean Cirotta will speak at the February 6-7, 2018 Second Annual E-Vapor and Tobacco Law Symposium in Irvine, CA. This comprehensive 2-day course will address regulatory issues relevant to e-vapor, e-liquid and tobacco product manufacturers, distributors and retailers including FDA ingredient listings, premarket applications, business and IP issues, environmental issues, litigation, state laws (including Prop. 56), CPSC, EU TPD and global regulations. Click here for more information.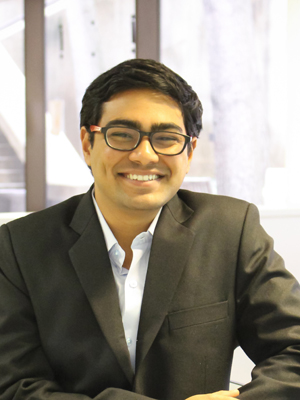 The prestigious FDLI Update November/December 2017 Student Corner included an article written by EAS Regulatory Intern and recent Georgetown University graduate, Rahul Vaknalli. The article, The Value of FDA Pre-Submission Meetings & Enhancements under PDUFA VI, discusses how pharma companies can manage risks through proper communication with FDA throughout the drug development process.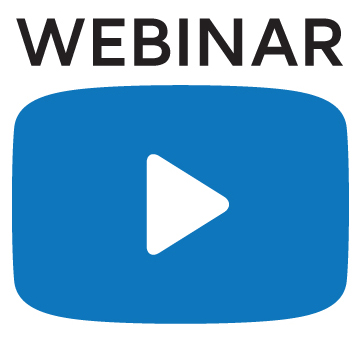 EAS Senior Director for Pharmaceutical and Medical Device Consulting Services, Bryan J. Coleman and Regulatory Specialist, Victoria Pankovich will co-present an EAS webinar on the Role of Your U.S. Agent in a webinar February 27, 2018 at 10:00am eastern.
Join us to gain a better understanding of the important basic requirements of the US Agent as well as opportunities to enhance your understanding of FDA oversight of foreign facilities.
You may register for this webinar on the Role of a US Agent by clicking here.

Natural Products Insider posted an infographic on considerations for validating a contract laboratory with materials compiled from a number of 2017 Supplyside West Presentations, including that of EAS Senior Director for Dietary Supplements and Tobacco Services, Tara Lin Couch, Ph.D.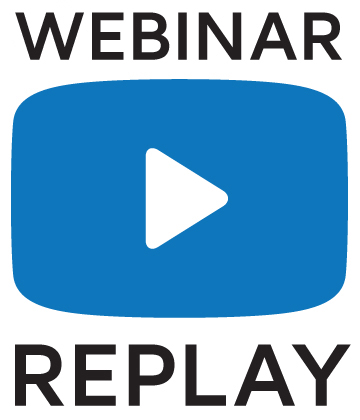 Two new webinar replays have been added to the EAS Consulting Group website under the Events tab. We hope that you find these webinars informative. Should you have any questions, please reach out to Senior Director for Food Consulting Services, Allen Sayler.
Unraveling The Impact of FSMA On Acidified Food Regulations presented by EAS Independent Consultant and University of Vermont professor Omar Oyarzabal, Ph.D. and FDA Consumer Safety Officer Priya Rathnam.
Key Changes in SQF 8.0 presented by EAS Independent Consultant Susan Moyers, Ph.D. and SQFI Senior Technical Manager Kristie Grzywinski.
Order Publications and Regulatory Tools
EAS has a wide array of products to aid in your company's regulatory compliance.

To view the products that EAS sells visit our products page.
Consulting · Auditing · Training · Submissions · Label Reviews · Expert Witness · Import Procedures, Recalls