Dear Reader,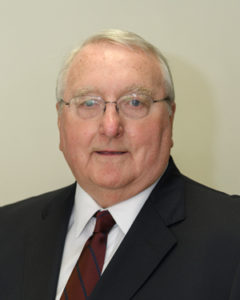 Welcome to EAS-e-News, the free news update for FDA regulated industries.
There has been quite a bit of movement from the agency on FSMA, including the creation of FDA's new FSMA landing page on the FDA website. Those companies which fall under the FSMA compliance rules should make a note and save this new bookmark.
The agency also released draft guidance #245 in the area of Hazard Analysis and Risk-Based Preventive Controls for Animal Foods. This particular draft guidance includes food safety plan requirements; recommendations for conducting a hazard analysis; hazards associated with the manufacturing, processing, packing, and holding of animal food; examples of preventive controls that may be used to significantly minimize or prevent animal food hazards; and preventive control management components. Public comment is due to the agency no later than July 23, 2018.
FDA also released new guidance in January indicating the agency is extending the enforcement for a few very specific parts of FSMA. Specifics include:
a two-year extension to complete required documentation for any food manufacturer that relies on their customer to control "reasonably foreseeable hazards"
a two-year extension for importers of food contact substances to comply with the Preventive Controls rule
September 17, 2018, for all Grade "A" dairy plant's to be in compliance with the Preventive Controls rule
a number of extensions for certain farm-based activities including holding, packing or coloring of raw agricultural commodities as well as cotton ginning and farm water sampling.
One area that the agency will work to improve is addressed in the GAO report indicating the agency's inadequate oversight and follow-up on voluntary food recalls and is the subject of this month's FSMA Perspective. FDA's oversight continues to be a challenging issue for all commodity areas as GAO has also identified challenges in the medical device industry.
Our Issue of the Month article, on how FDA defines Medical Foods is written by our Independent Advisor for Labeling and Claims, Betty Campbell. Medical foods are a very narrow category of foods prescribed by physicians, intended for patients who cannot otherwise meet their nutritional needs and is a commonly misunderstood and misused terms.
I have shared previously in EAS-e-News a new strategic service that we provide to our clients – Product Development and Labeling which combines the resources of some of our most experienced independent consultants to collectively assist companies in determining best paths forward when considering claims such as GMO and other trending claims as well as competitive challenges. There are many second and third order effects to the use of these claims and we at EAS feel that the most successful companies look at these challenges holistically and develop complimentary approaches that consider multiple aspects. I'll bring to your attention a short video, hosted by EAS Independent Advisor for Food Law and Regulation, and former Chief Food Law Counsel at Campbell Soup, Steve Armstrong which discusses this service. More details can also be found in this issue.
EAS has a number of seminars coming up that we invite you to attend – Dietary Supplement Labeling Compliance, March 5-6 in Logan, UT, and Dairy Processing 101, March 7-9 in Logan, UT, Dietary Supplement GMP Compliance April 4-5, in Denver, CO and Food Labeling Compliance May 29-30 in Alexandria, VA. We are also offering a new GMP Online Short Course based on 21 CFR 111. This two-part online training begins February 22. In addition, through our partnership with HACCP Consulting Group, you'll find a Developing and Implementing SQF Systems seminar February 26-27 in Dayton, OH.
EAS welcomesour new regulatory intern, Georgetown University student Youthika Gokaraju, who is pursuing a masters degree in Biotechnology with an emphasis in BioBusiness. It has been EAS' good fortune to have hosted a series of students from this prestigious program over the years and we are pleased to provide a window into the important world of regulatory affairs in the early days of their career.
I'd also like to congratulate EAS Independent Consultant Madhu Soni who was named one of the top five most prolific GRAS experts based on an independent group analysis cited in the prestigious journal Food Chemical Toxicology. The process of submitting a GRAS dossier to FDA can be a daunting process with numerous safety studies and required background documentation. Dr. Soni has been one part of the EAS GRAS team who has facilitated "no objections" for over 18 ingredients and many other self-determinations submitted directly by companies. For a listing of our successful GRAS submissions click here. If your company is considering submitting a GRAS dossier, please consider EAS to help in this process. We would be happy to discuss your project needs and help you to determine the best path forward for your specific situation.
Thank you as always for your interest in EAS and please feel free to reach out to me if you have any comments or questions.
Posted in From the Desk of the Chairman and tagged Edward Steele.