Dear Reader,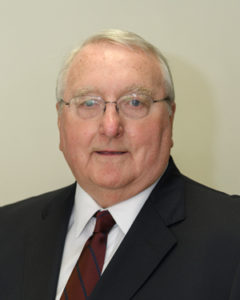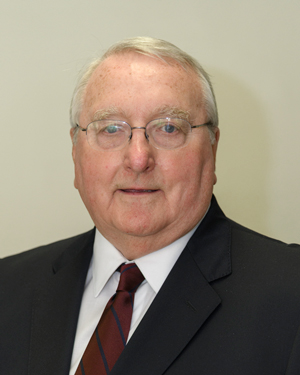 Welcome to the June edition of the EAS-e-News. Summer is upon us but FDA is not slowing down with updates, enforcement, and impMedical Device Innovations and the Regulatory Landscaperovements to efficiency.
On the OTC monograph front, reforms are moving forward which will allow for a more streamlined regulatory process, faster safety label changes, and resources for agency oversight of OTCs as well as to enable innovation. Approximately 60% of medicines sold in the U.S. are OTCs, according to the Consumer Healthcare Products Association, and improvements to the process of OTC regulation will greatly enhance the industry from both and manufacturer and consumer perspective. You may read more about this reform in the Drug/Device Corner.
EAS has added two new training seminars scheduled for October in Alexandria, VA. The FSPCA Preventive Controls for Human Foods (PCHF)and FSPCA Foreign Supplier Verification Programs (FSVP)will take place October 1-3 and October 3-4 respectively. EAS is proud that many of our independent consultants are lead instructors for this FDA recognized training which meets the FSMA intent of a having a "Preventive Controls Qualified Individual" on staff who is able to oversee FSMA compliance at a facility.
Our FSMA Perspective, written by Charles Breen, our Independent Advisor for FSMA, discusses training requirements for GMPs which apply to all industries and is now mandated under FSMA. Meeting this training requirement can be challenging, particularly to those segments which newly fall under the FSMA umbrella such as the craft beer industry. Charles lays out some important training considerations and EAS offers opportunities to meet the requirements through the FSPCA training, as well as providing webinars which offer a broad overview of regulatory requirements.
Registrations for our upcoming Food Labeling and Dietary Supplement Labelingseminars which are taking place in Kansas City, MO at the end of September are strong. If you are in need of compliance training in these areas please join us. The Food Labeling Compliance Seminar also offers 16 CECs through the Commission on Dietetic Registration.
In our Issue of the Month, Dawn Wydner discusses the regulatory landscape for medical devices saying that new technologies are rapidly changing the way device manufacturers operate. The increase in minimally invasive methods, devices that reduce lengthy recoveries, tissue engineered devices, advances in diagnostic and "smart" products all offer substantially better-informed diagnoses and treatments, as well as unique compliance challenges.
Our Ask the Expert is answered by Senior Director for Food Consulting Services, Allen Sayler, and addresses the question of why Codex standards are important, even when companies don't export product or import ingredients and materials from outside the U.S. You may remember, Allen recently returned from a Codex food additive meeting in China, where over 500 new food additive provisions were adopted while another 200 were blocked from adoption or removed from the Codex General Standard for Food Additives (GSFA). Paying close attention to Codex standards definitely does matter.
EAS welcomes new Independent Consultants Charles Otto, Robert Kapp, Ph.D., Sanaullah Khan, John J. Brennan, Ph.D. and Robert Lavieri. Charles Otto is a former Environmental Health Officer and Deputy Chief at the CDC where he provided guidance on all aspects of environmental health to the CDC Vessel Sanitation Program staff, member cruise lines, shipyards, and other global collaborators; Robert Kapp is a toxicologist involved with the development and safety of new and existing products in the chemical, petrochemical, food, consumer products, and pharmaceuticals industries; John J. Brennan, Ph.D. is a former Senior Project Leader in Global Pharmaceutical Research and Development at AbbVie; and Robert Lavieri has extensive expertise in the development of SOPs and GMPs as well as technical expertise across a broad range of compliance areas such as OSHA, EPA, and FDA. I invite you to read more about their backgrounds in the Who's Who section of this issue.
EAS is speaking and moderating in a number of industry events in the next few months, from the American Dairy Safety Association (ADSA), International Association of Food Protection (IAFP), Council for Responsible Nutrition (CRN) to two panels at the Institute for Food Technologists (IFT), EAS continues to be invited speakers, providing the latest regulatory information to a wide industry audience. If you are planning to attend any of these events, please stop by and say hello.
Lastly, I wish to recognize two consultants who have been named to the USDA National Advisory Committee on Microbiological Criteria for Foods, Dr. Omar Oyarzabal, who is a returning member and Dr. Kathy Glass who is a newly elected member. Those who participated in our hugely popular webinar on FSMA's impact on Acidified Foods will remember Dr. Oyarzabal. This webinar generated so many questions that EAS authored a Q&A published in Food Safety Tech Magazine, based on the presentation. Dr. Glass was one of a panel of presenters that included Mickey Parish, a senior science advisor with FDA CFSAN and Elizabeth Fawell, counsel at the law firm Hogan Lovells in a webinar covering FDA enforcement for Listeria in food processing. Congratulations to both Dr. Oyarzabal and Dr. Glass!
Thank you as always for your interest in EAS and I hope you enjoy this latest edition of EAS-e-News. Please feel free to share this newsletter with your colleagues and please feel free to reach out should you have any questions.
Sincerely,



Ed Steele
Chairman and CEO
Posted in From the Desk of the Chairman, Medical Devices and tagged Edward Steele.