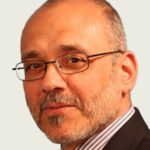 Dr. Maged Sharaf works with EAS clients in the area of dietary supplement products, particularly those containing botanical ingredients. He brings over 30 years of experience working closely with the industry and the FDA regarding dietary supplement sciences and regulations and is experienced in dietary supplement investigations, 21 CFR 111 audits, food and dietary supplement label compliance review, marketing material reviews for FDA and FTC compliance, claim substantiation, dietary ingredient review and specifications development, and training services. He has a Ph.D. in Pharmaceutical Sciences from School of Pharmacy, University of Pittsburgh.
[Dietary Supplements, Drugs]
Posted in Who's Who at EAS and tagged Maged Sharaf.